New photos with white background, came out way better than with the blue background.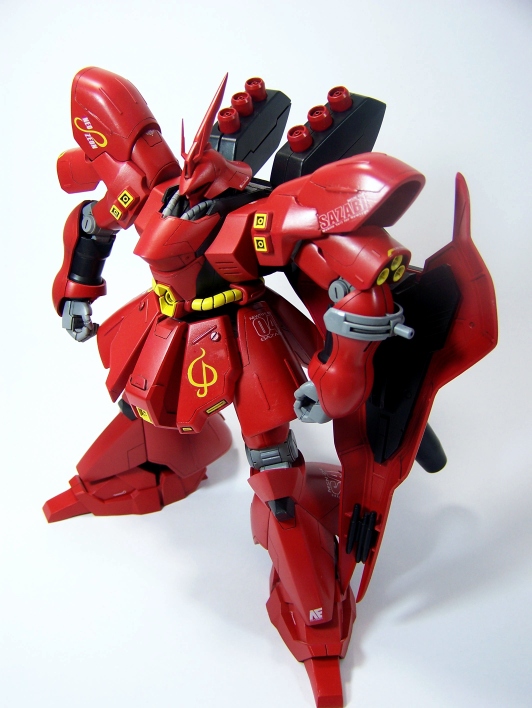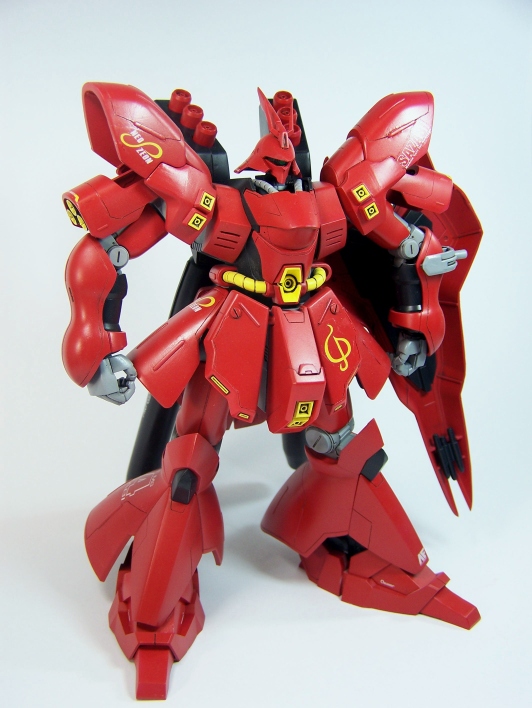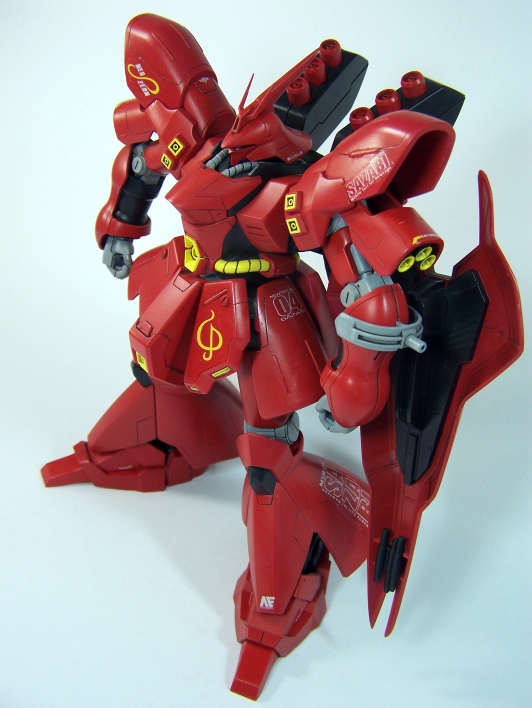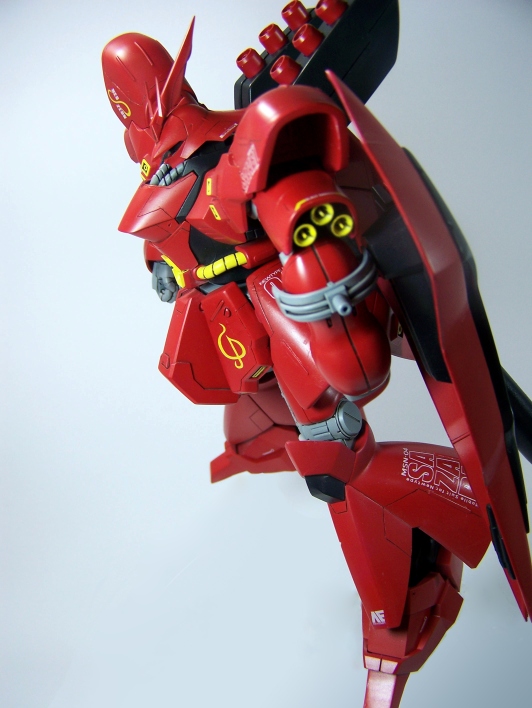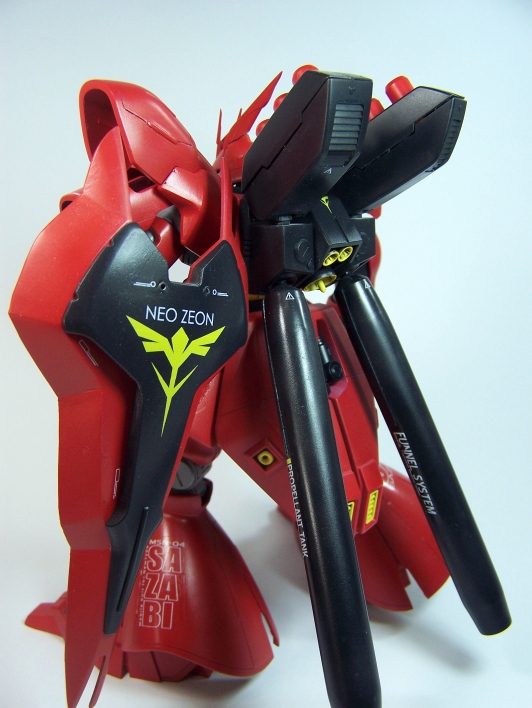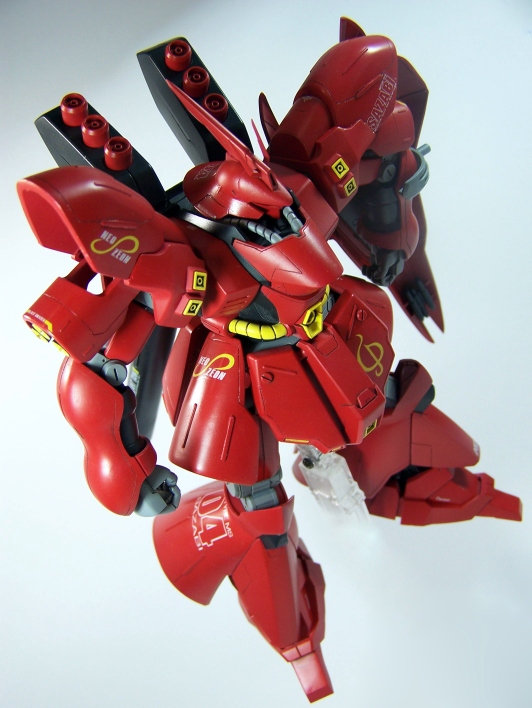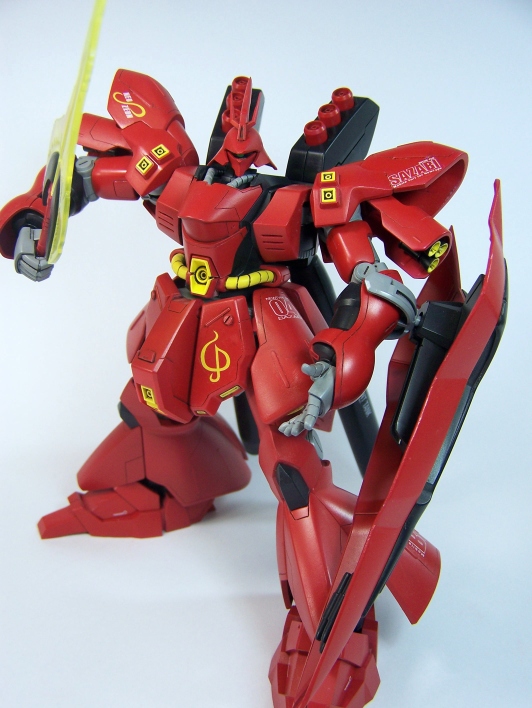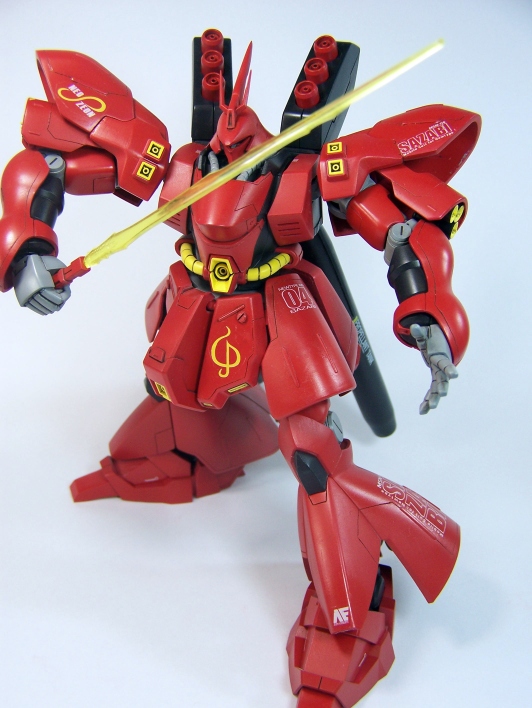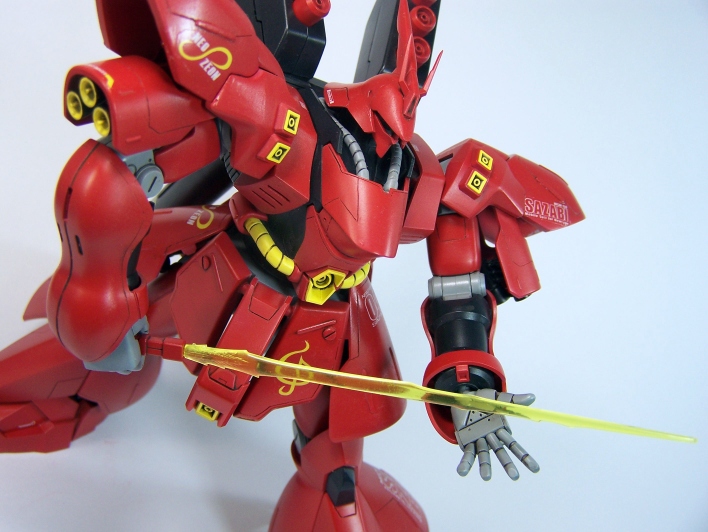 finally done.
Have not made a model is a long time so I'm really glad I finally finish something. Hopefully this can project me into making more and not putting this hobby off.Was going to make this OOB but could see many places for improvement so I had to do them. I was also able to get some custom decals made. It is a shame though that they did not come out so I thought they would. But I believe it is my fault for not having the surfaces glossy enough. Not sure but was able to make them not stand out as much.
Colors:
Red: Gaia color bright red + White + Green + Black
Yellow: Gaia color Yellow + White
Black: Mr color black + white
Grey: Mr color white + black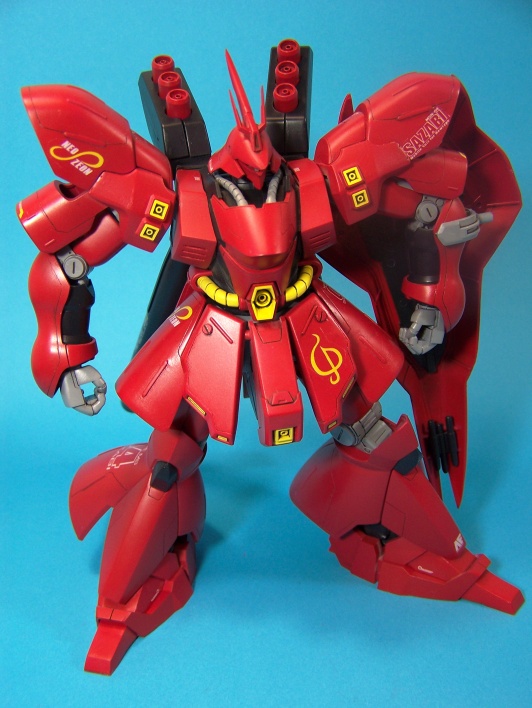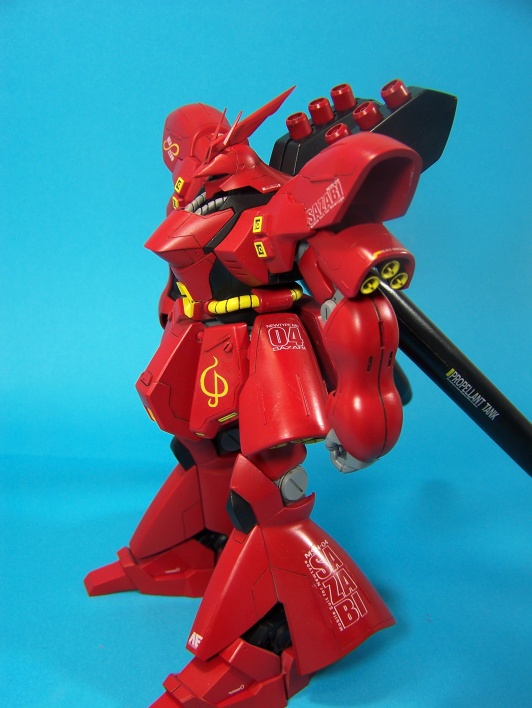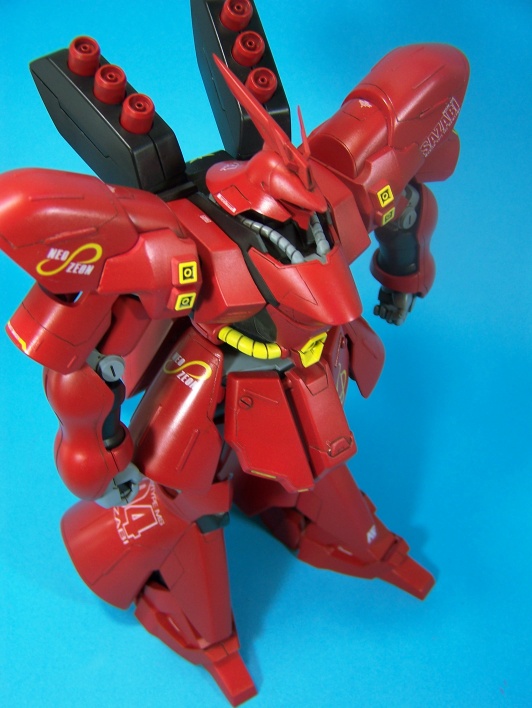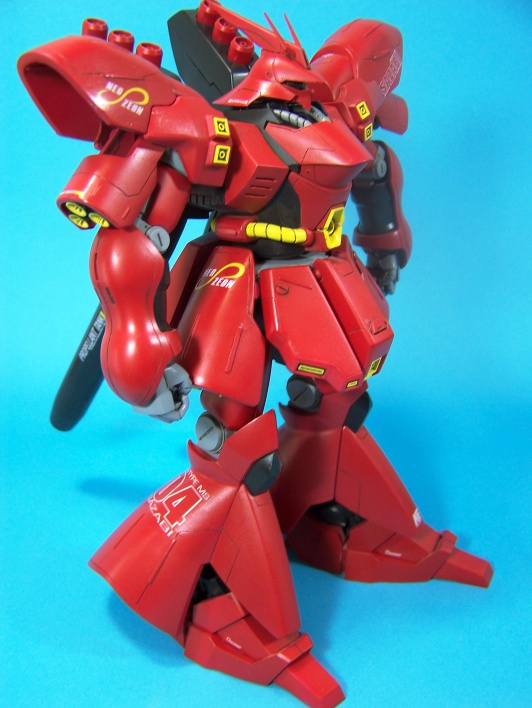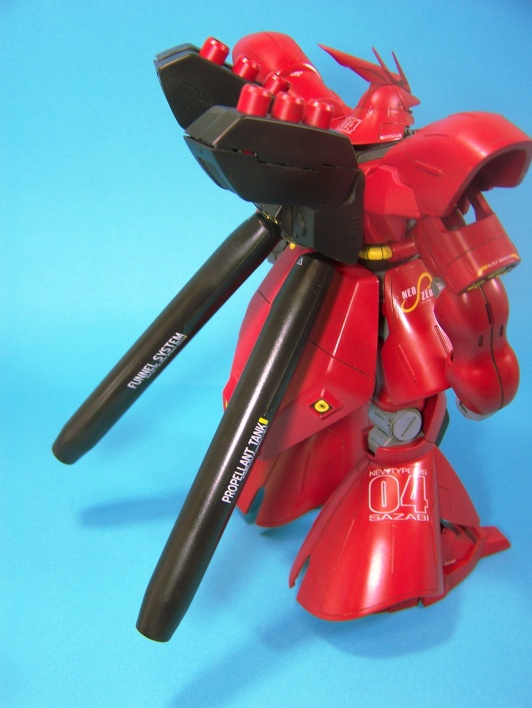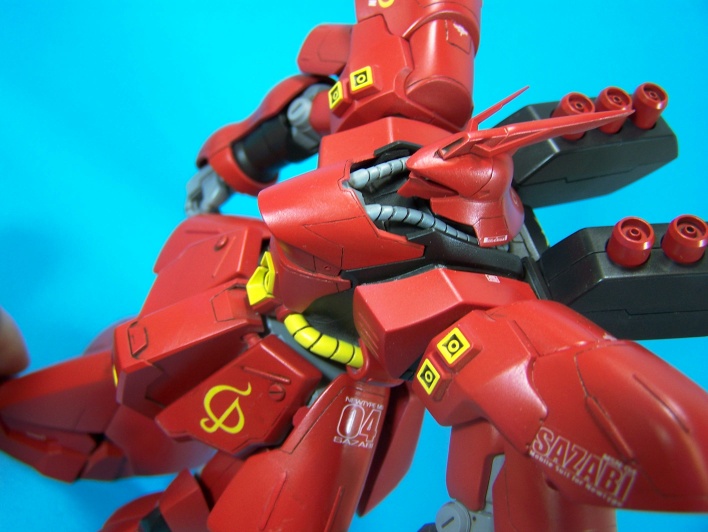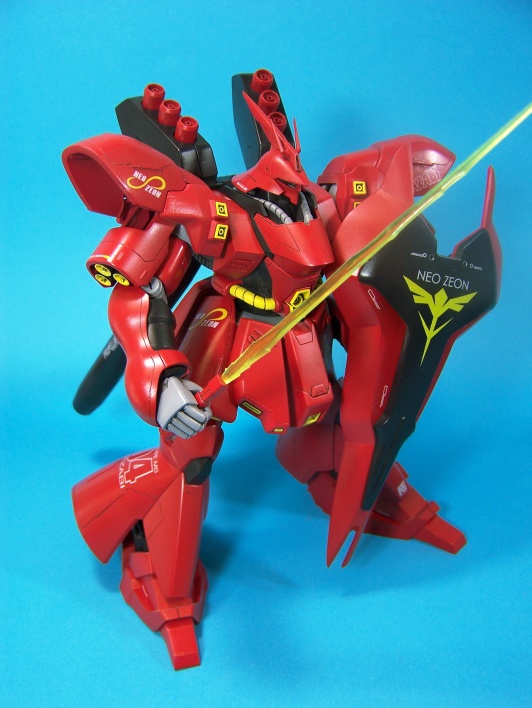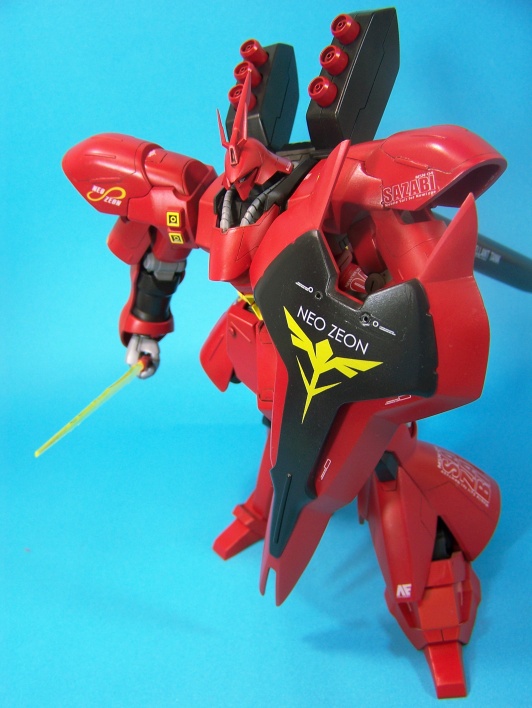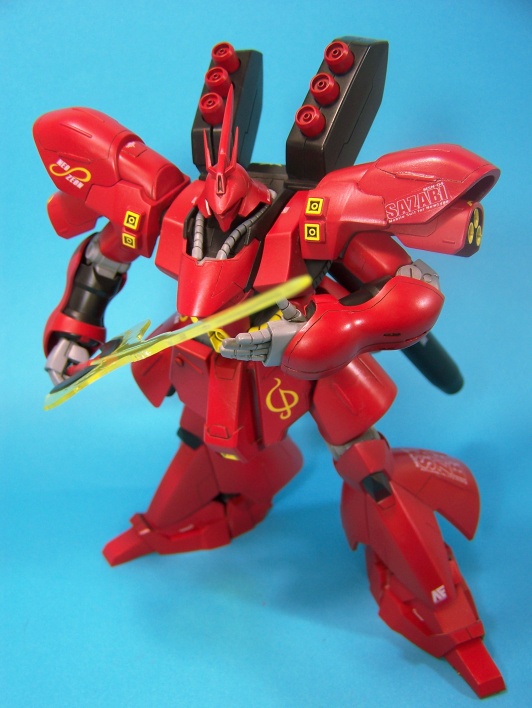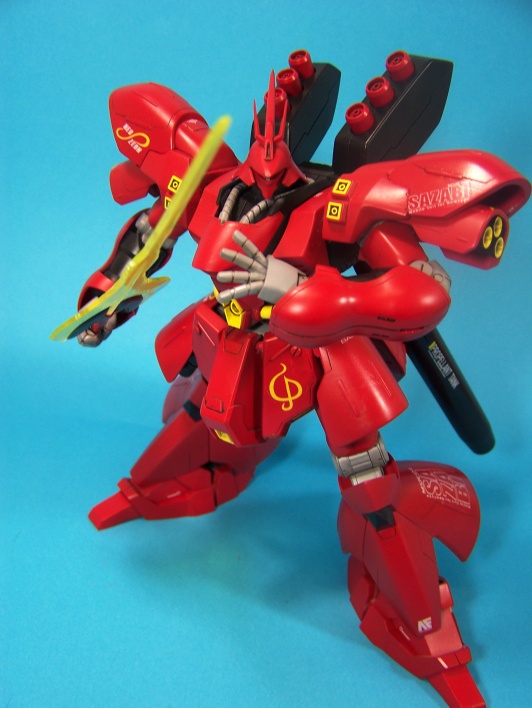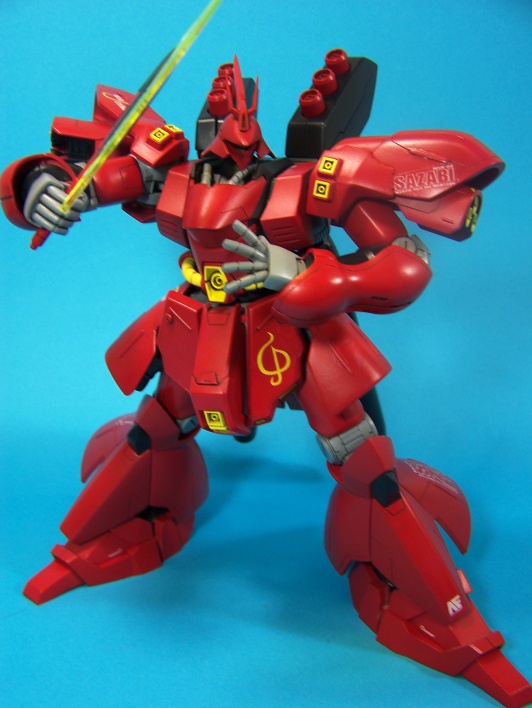 OK so Almost done with this!
Here are all of the parts.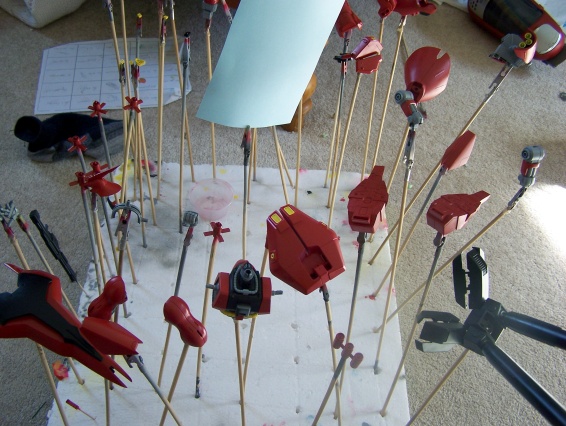 After I panel lined the Body.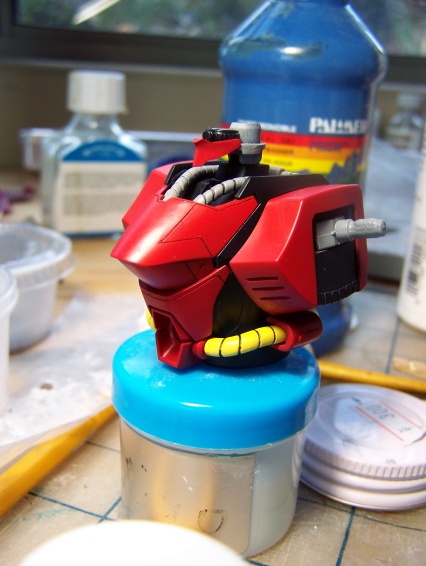 Shield with custom decals on it.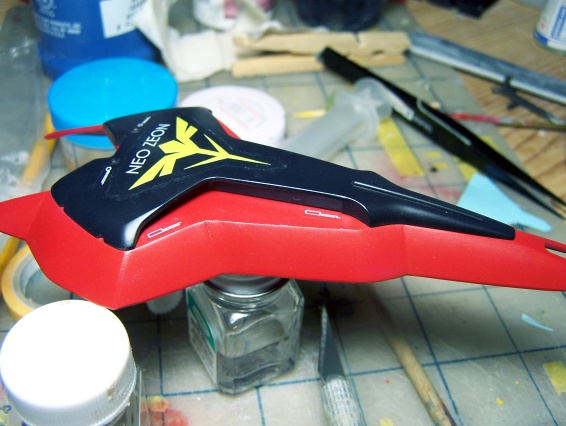 Gona Decal every day. Should be done by this weekend? Maybe mon or tues.
OK well I have all the mods done and things snapped up for a photo.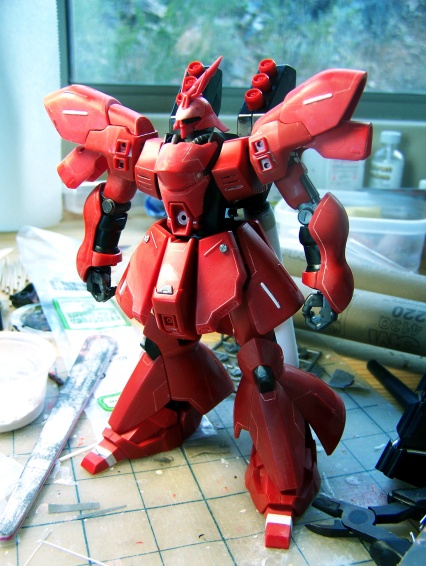 Now everything is in a bath of oxiclean to get all the crud out of the cracks.
then I'm going to prime tonight and do any minor mods that I think might be good.
OK well got some panel lines done.
Still on track for a Priming session.
So some overview.
Did Finished doing panel lines on the legs and the chest.
cut a notch in the top of the chest piece.
Sharpened the head and V fins.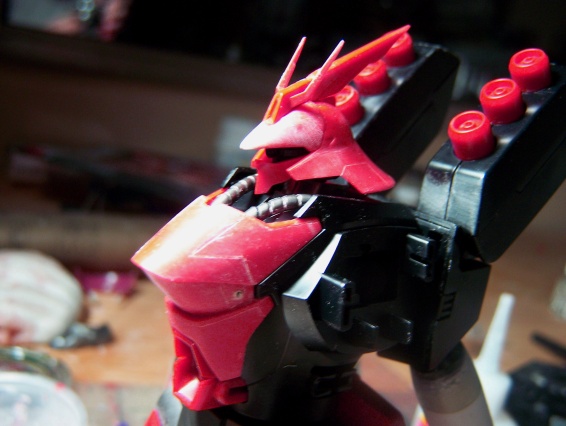 Here is the overall build so far.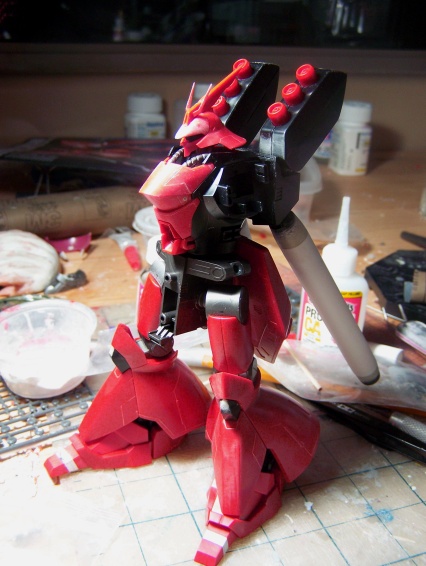 Ok here are the finished funnels.
Probably gona be some more work once I prime them. But good for now.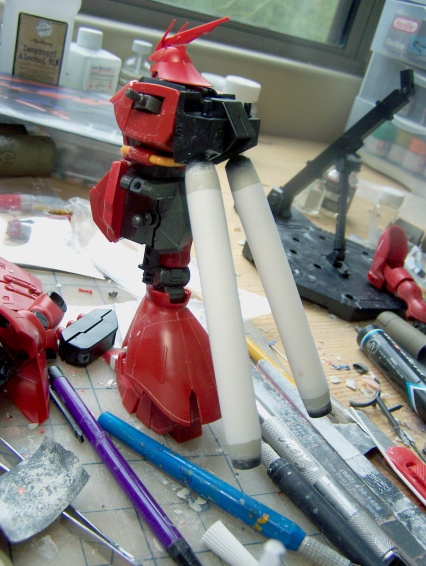 As for today I just glued some non modded pieces together.
Slowed down somewhat since schools has started again.
OK well was able to go to the hobby store so I got a few things.
One of them was some tubing.
so guess what I did?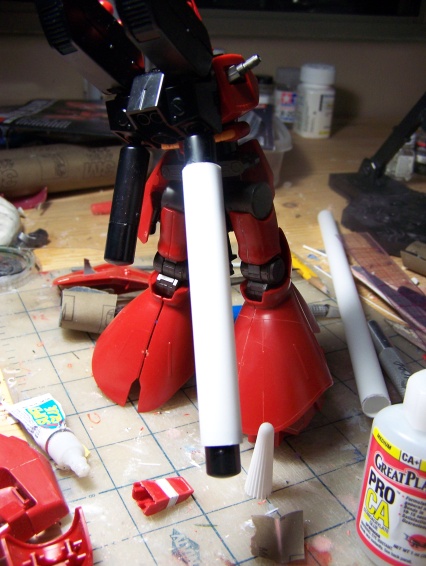 looking at that image it looks really long but it is not that long, only a 3-1/2 extension.
I have those puttied up so when sanded it will have a nice smooth transition from the thicknesses.
All for tonight.
Well I have made some progress over these few days.
First i sharpened the edges and the corners of the shield.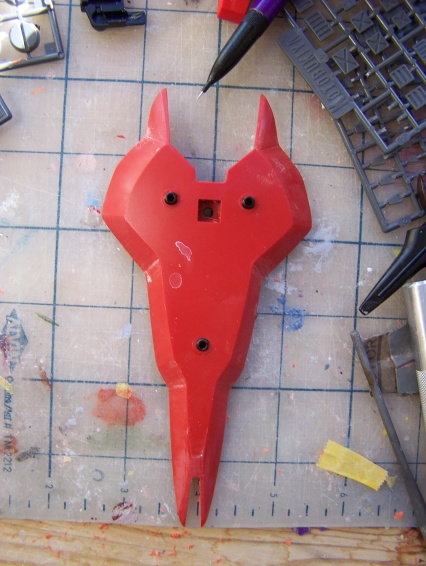 Then I put two beads in the black part of the shield.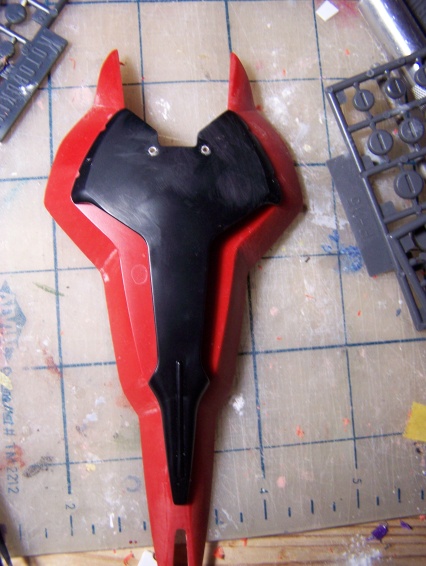 Then got started on one of the feet.
Cut the toe to extend it. Put in two beads, did some panel lines.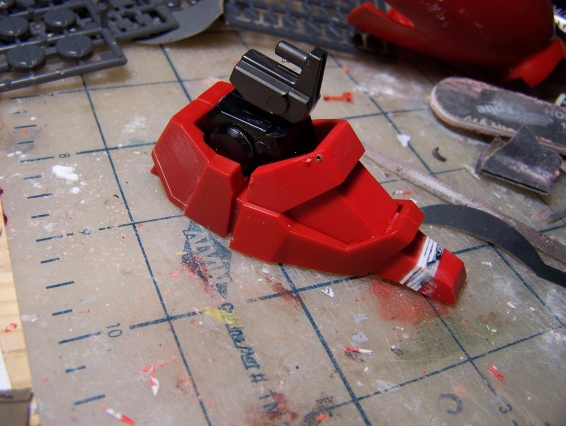 Working my way up I sharpened the piece that goes over the foot and sharpened the black bit.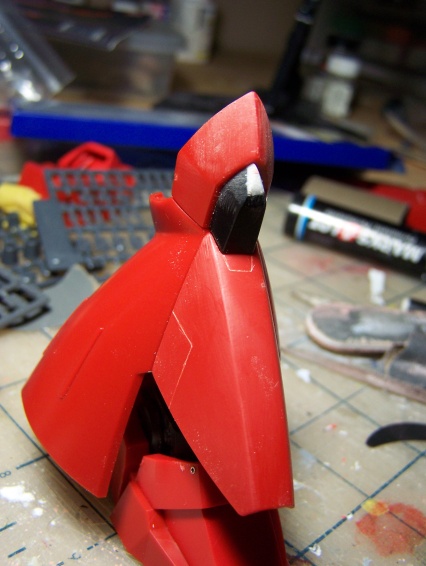 Behind that I did the panel lines for the back armor.
the bit to the right looks to plain so I think I might redue it.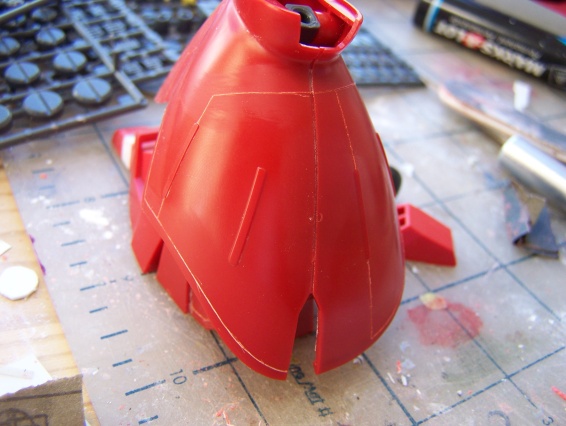 So here is the whole foot.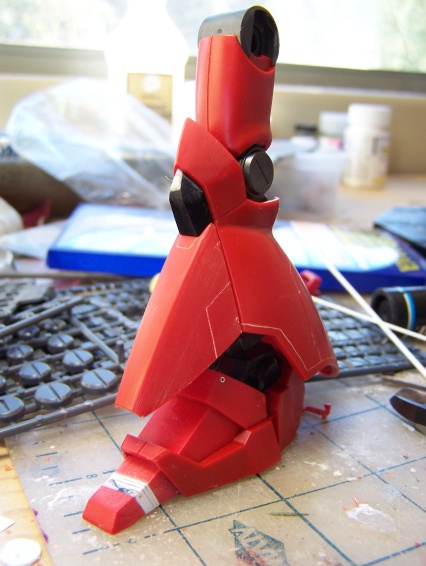 all for now.
OK well i got this for xmas, and im excited since I have not finished a gundam in a long time. I am not planing much mods for this since I really just want to finish something but ill add some stuff so it does not look to plain.
So it is snapped up and the left arm is modified.