Ok actually have this thing started. Still on track for a before newyear launch so working away. Have the blast shield up. Simplified it some what, Still not sure what to do on the back ( the part facing her) and I have decided to peg it to the bazook to make it removable if people do not wish to have it on. Speaking of bazooka, the actual bazooka part WILL be filled in. Casting it hollow would be quite a pain as well as require multiple parts that you would have to glue together, increasing the likelihood of it not being round. The end part is also giving me trouble as I am not sure I can cast it the why it was designed, I thought I had it right, But the more I think about it the more I go from it will work to it won't work I need to change it. So more work up ahead. The grip and trigger is done, Might ad more to the trigger to make it pop out more, But will wait on that till have the thing more assembled. But it fits in her hand so that is the important part.
link as always
http://pufferfiz.net/shop/index.php?main_page=product_info&cPath=1_2_5&products_id=4&zenid=8e89cec4f9ad45d5402aca591bfa36b2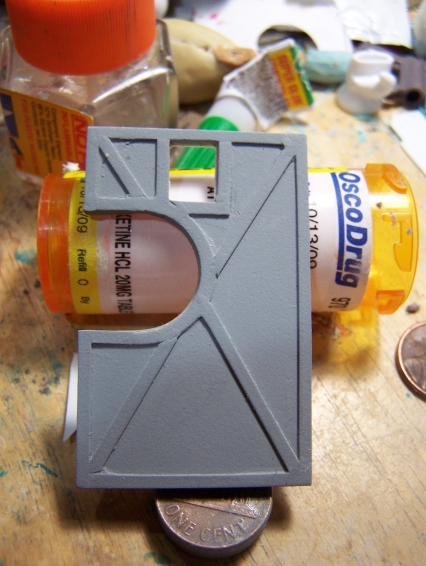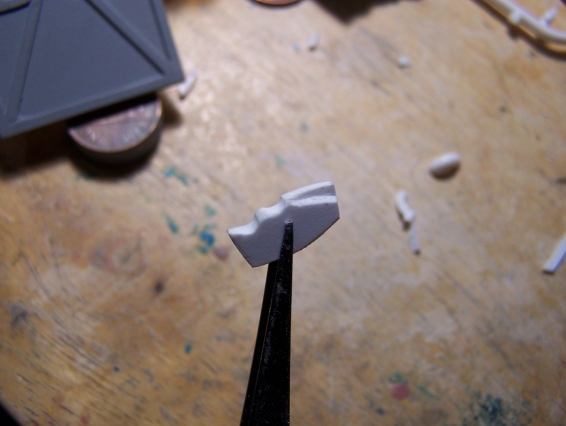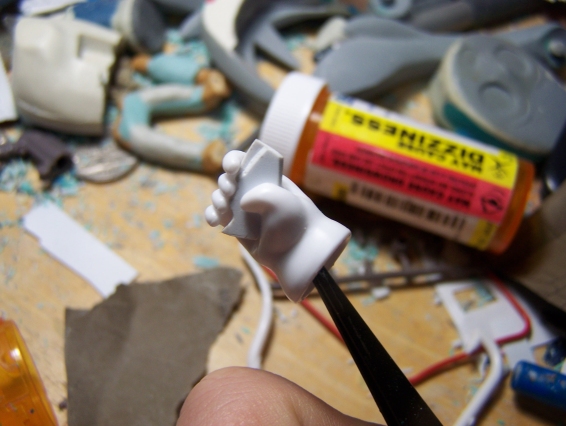 Hey!
Well you didn't think that survey was for nothing did you? Silly :3
Well thanks to your votes I see what option is the most popular. Was close so don't expect this to be the last kit. I went with the bazooka as the first option kit. Now here is the problem, I was stupid and didn't order my HoiHoi kit till now, so now I have to deal with holiday shipping. Don't worry I still expect to have this out by the end of dec. But I won't be able to get started till next week. In the mean time I made some renders of my idea. These are rough so things can change. But since I am only going off of my head, I thought I was a good idea to make something in a 3d space.
I also opened up the product page on my shop
http://pufferfiz.net/shop/index.php?main_page=product_info&cPath=1_2_5&products_id=4
Which I suggest clicking the notify by email button so you will get an email when I am ready to send them out. If you check your email more than you do these threads.
So far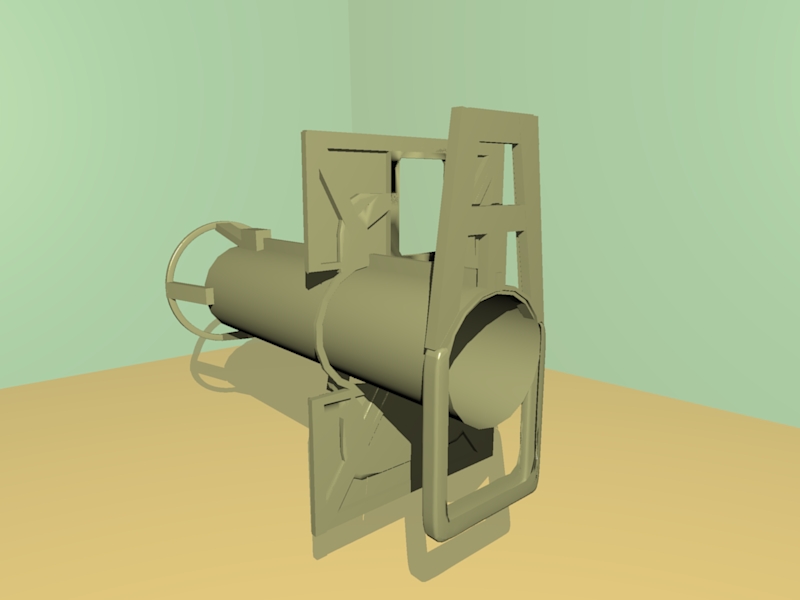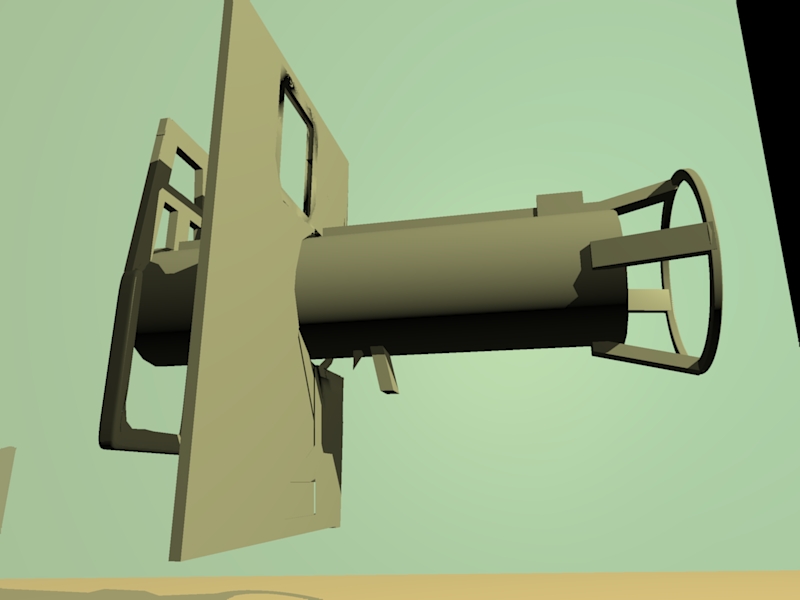 Sorry for the lack of updates, Been writing papers for finals :/ still not done but at least have a few days of free time. Finished up the pigtails. Had to go back and forth to get the shape right, but I think I got it now. Also got her headset up, need those 2 cirlces on it but lost my stencil so going to the art store to get a new one (and other things). I guess the bodies up next?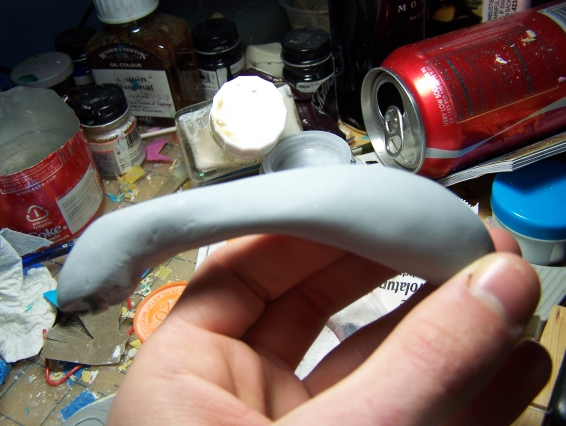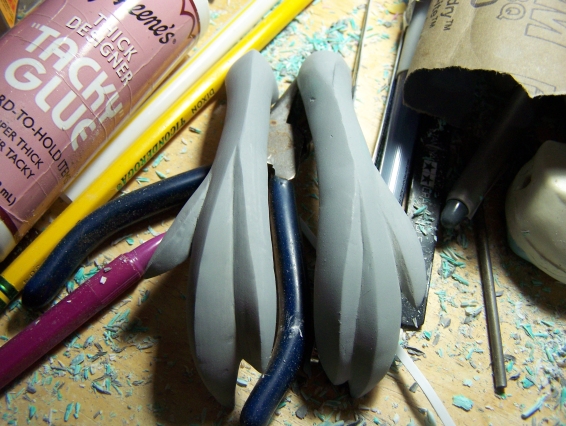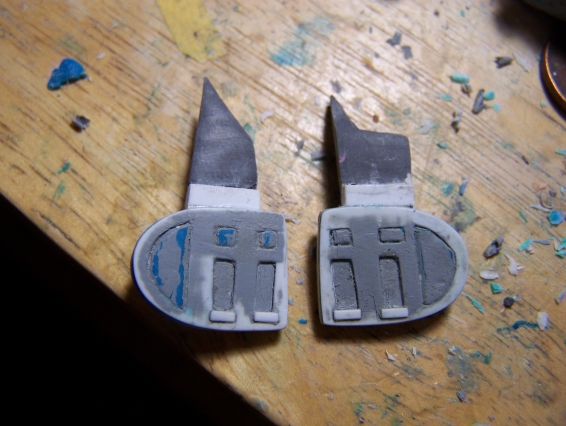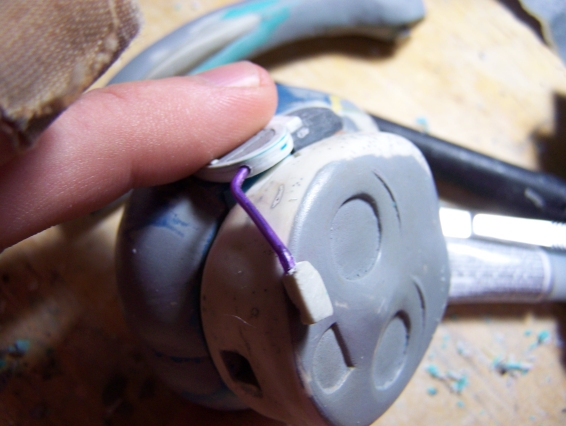 OK well Just bought my own site. Going to use the main site for more of a personal portfolio so to speak. But as one of my strengths is that I am an entrepreneur. So I am going to start my own web store.
Click Here to enter
Now I know I do not have any products right now, But I want to soft launch the store with just the allen kit. In promotion for the soft launch I am giving you guys a coupon for 30% off. So that makes the allen kit only 30bucks(plus shipping). The coupon last till the 20th, just in time to buy one for xmas. Now if allen is not your think. Please sign up anyways since then you will receive my newsletter. So you can be the first to know when I start adding stuff in. Also SPREAD THE WORD. This is all the income I have at the moment so you could at least do my that favor of telling others. And on other items, I have finals coming up so after those are done I will get cracking on adding stuff.
Coupon code: softlaunch
Also if you notice any problems tell me. Still trying to get the hang of this software.
Ok, Some people have been asking what I use to make my figures. Well since I had to buy more last week thought it would be good time to write down my thoughts. Magic Sculpt is a two part epoxy putty. Is Manufactured by Wesco Enterprises, and can be bought from their distributors. There is not much of a difference between different epoxy putties. But I will list some features this one has. Can be smoothed with water. This is really nice, as even though I sculpt into the putty later, It is always good to have a smooth surface or a correct surface before sculpting, it just saves me time and energy. You can edit the properties by mixing in more hardener or more resin parts. I Like to keep it even, which I feel is soft enough to cut but strong enough not to break apart. I have found that you can color the putty by adding in some oil paint. I find this use full as the original gray is sometimes hard to see defects. With added color these spots are highlighted better. The real selling point for me is the fact that they sell the stuff in large quantities. You can still buy small tubs, But they do offer up to a 5pound kit. For me I buy 16oz kits at a time, I find they last me months on end. That way the putty is fresh and I don't have a huge tub of the stuff in my closet that I would not finish for years.
Here is the kit I buy, Contains equal portions of each. From the store I buy, It is 15$ for this kit.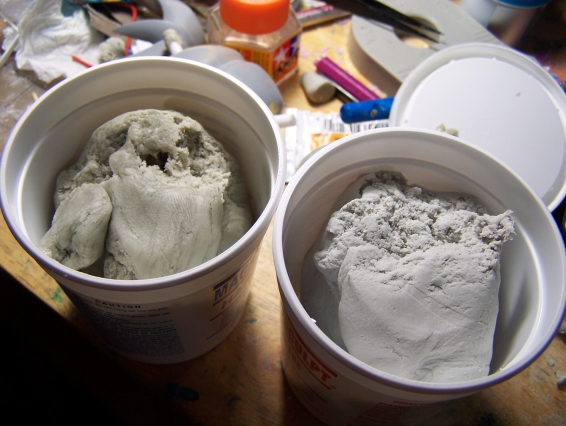 Ok back hair is pretty finished. Curved down the part in the middle. I think I might add some horizontal lines on the part, to show separation but not sure. Made her hair ties. Just took styrene strips and glued them together. I did ,before glue, add lines on the strips so that when it comes to paint the pink stripe on them it would be easier. Then I made a cut into the back piece so that they can be placed on the head, and giving the illusion as they are floating. Drilled holes in the middle where the pigtails will go. Used tube to make a clean fit, as well as the pigtails being able to be adjusted slightly. Then got started on the actual pigtails. Just in rough form since I have to build up the putty.