OK I finished this thing. Came out great. Will have nice photos tomorrow of it overall since it is dark out.
Got a base so going to pin the legs to it.
First I marked spots on the feet.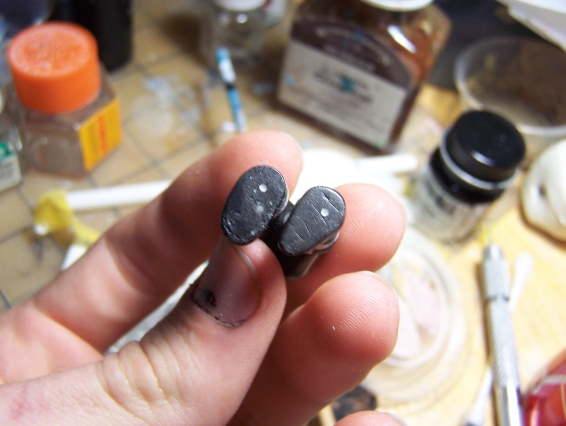 then traced the feet on the wood.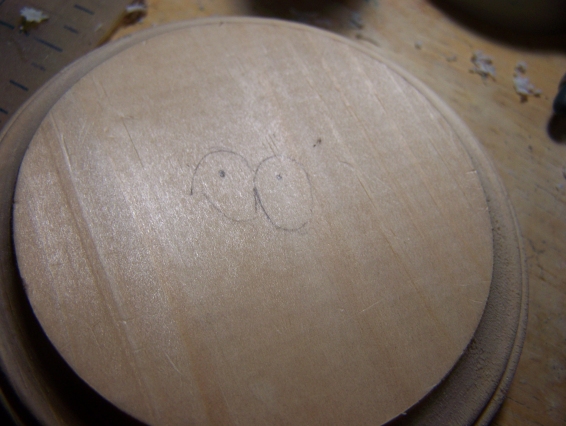 Then I drilled in to the legs and the wood. and placed pins in the legs. and fitted them into the wood.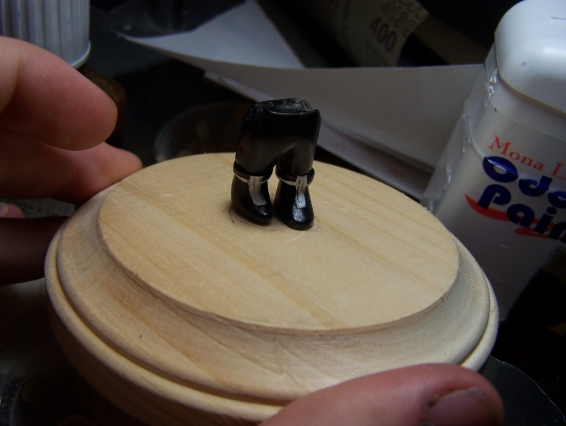 ok so there was a bubble on the body so took care of that.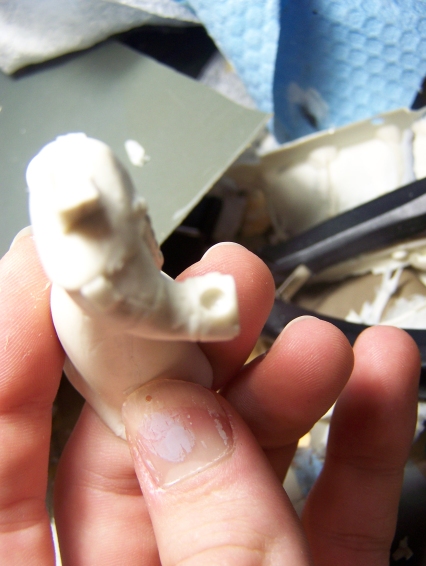 filled then sanded everything down and primed.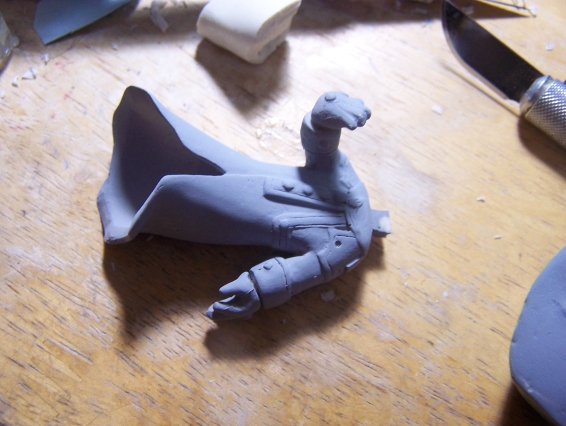 the sprayed everything down with white primer.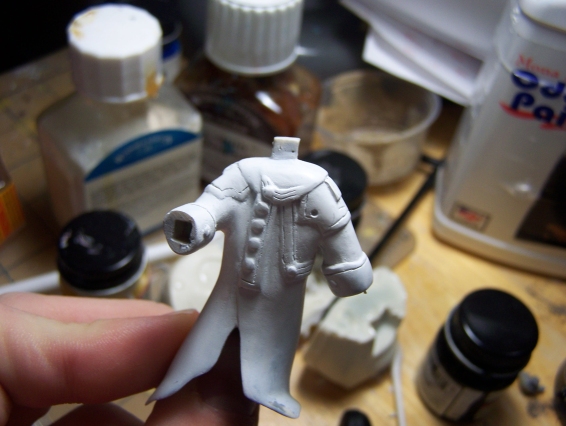 Then handed painted the black stripes on the coat.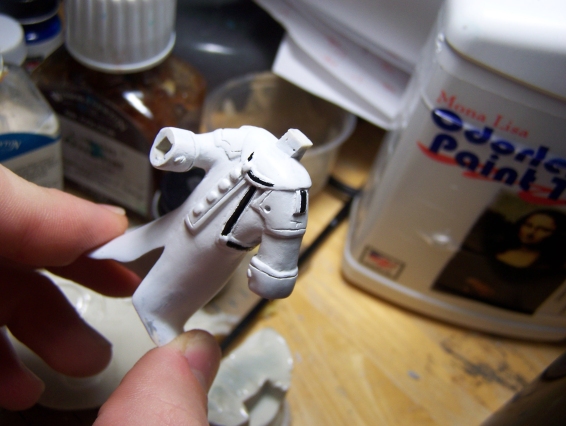 did the same thing with the feet and masked out the indintations.
then prayed on the black.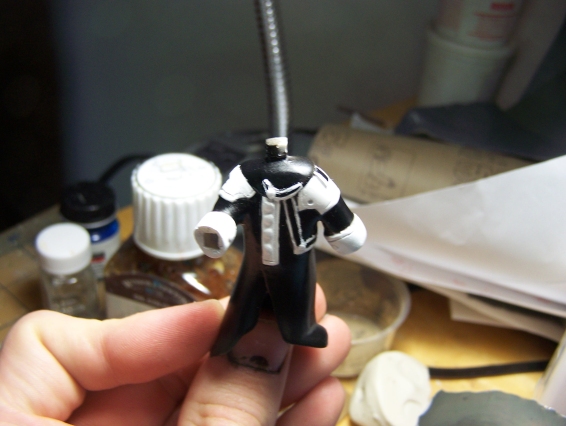 I think sprayed on some gloss and did the panel lines,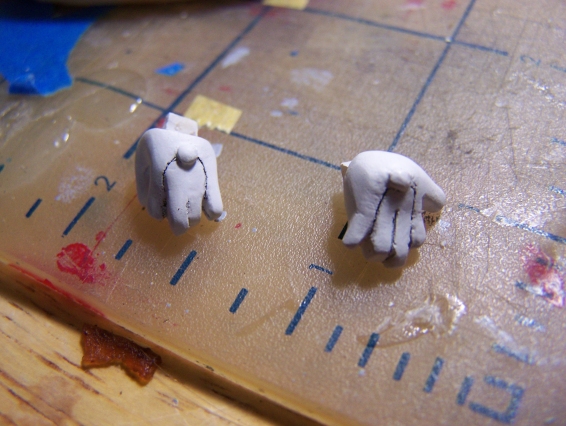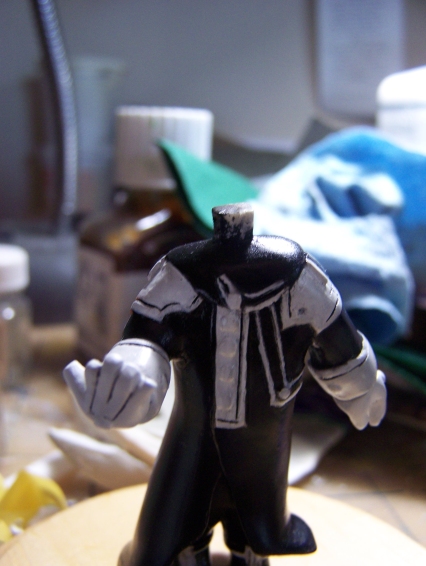 Then I got out the star, My apolisge on that, It was really hard to cast so those might not always come out right. I try though.
Anyways painted that white.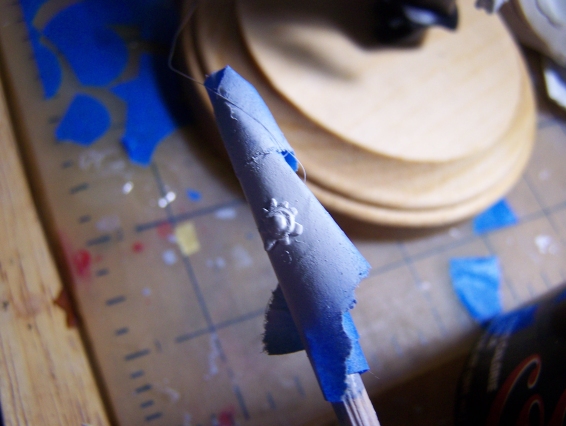 then put it on the body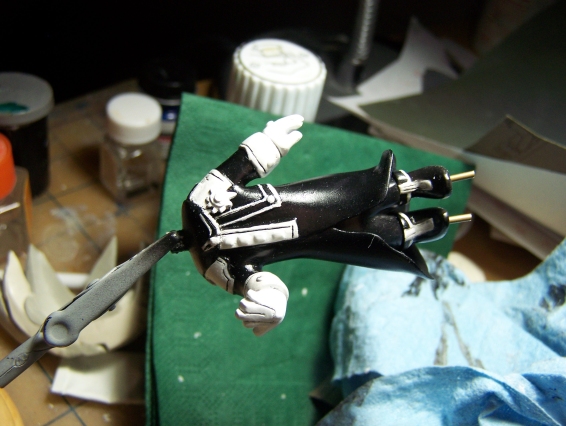 ok so that is it! Tune in tomorrow for the full shots.