Allen Walker: The face Part Two
OK head is finished! Here it is!
First off I masked the eyes off.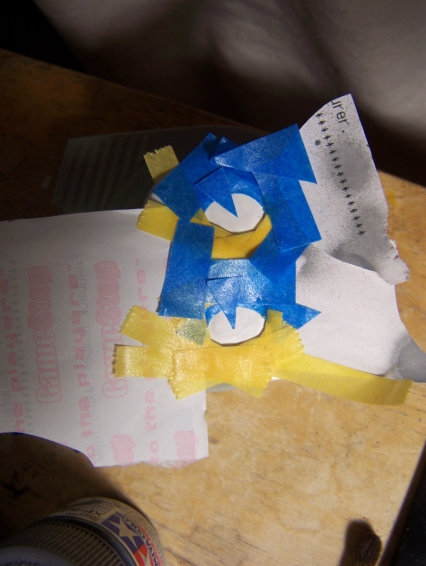 Sprayed teal acrylic
Then added white to the paint and did some gradient on the eyes.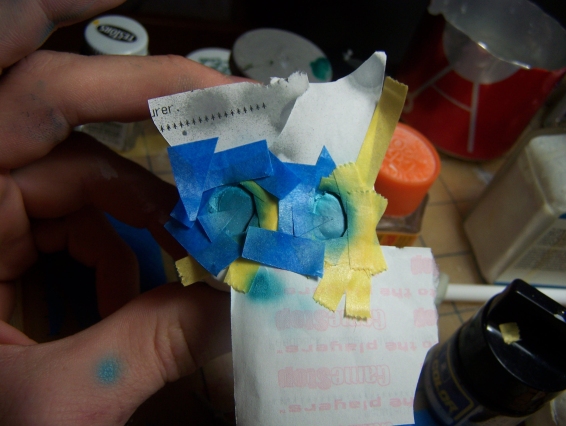 Took the mask off And for some reason there was a small chip that came off. Well have to fix it. So I placed white enamel on the spot to make it level off with out sanding it.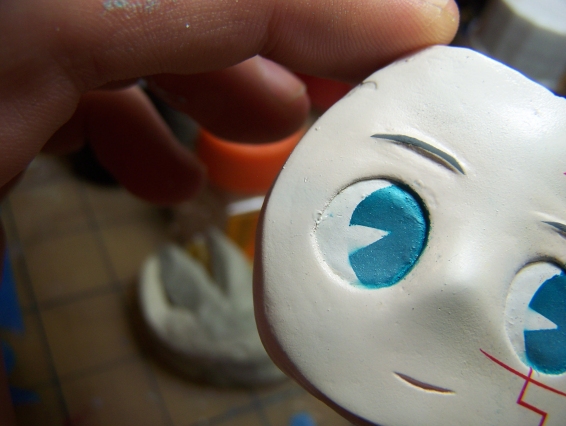 Then masked it off to spray skin back on it.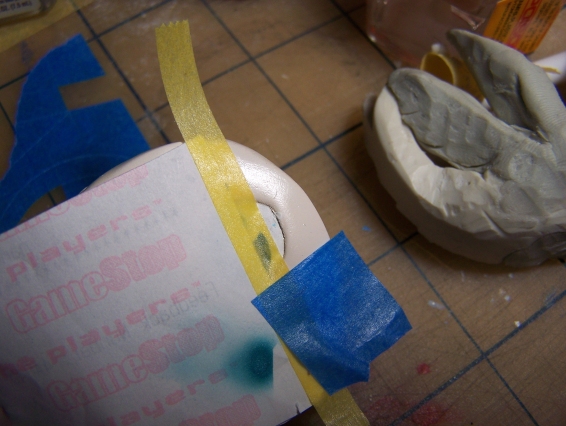 Then took it off and look it is fixed!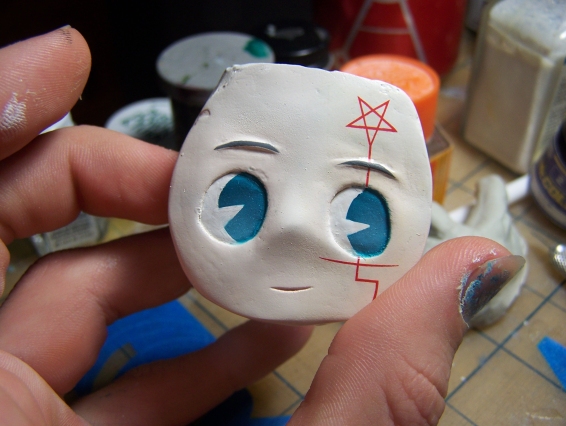 Then mixed up some dark teal to accent the eyes. used gray enamel and color oil paint.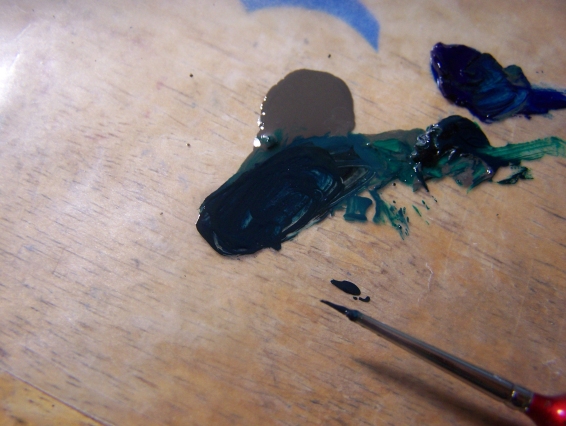 then applied it on the eye.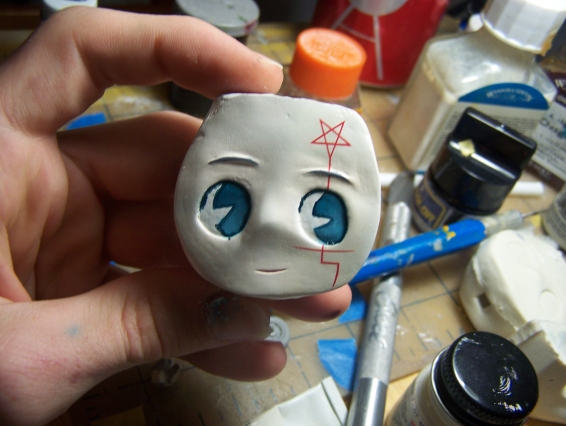 needs someclean up but that is why I used enamel.
after clean up.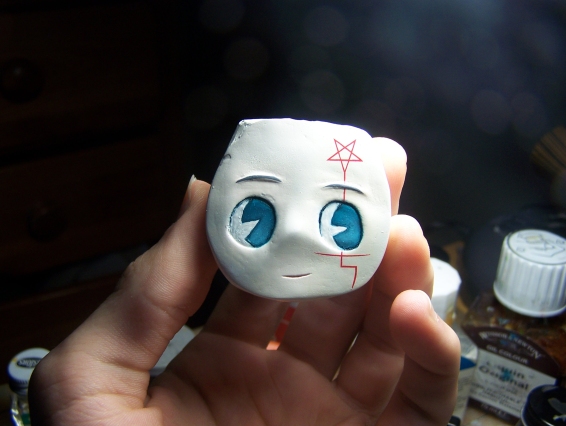 Then applied flat on the face.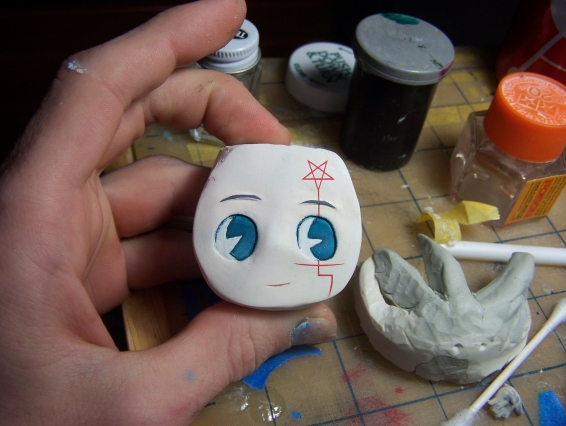 But flat eyes suck! So I took a DUMP load on the eyes with my bottle of Future.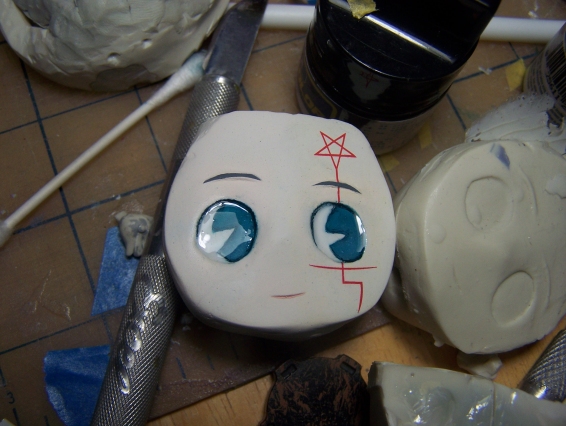 :3
Well put all the head pieces together tomorrow!