Legs got done before the head so posting them first.
Should have the head done tomorrow.
First just laid them out, no bubbles.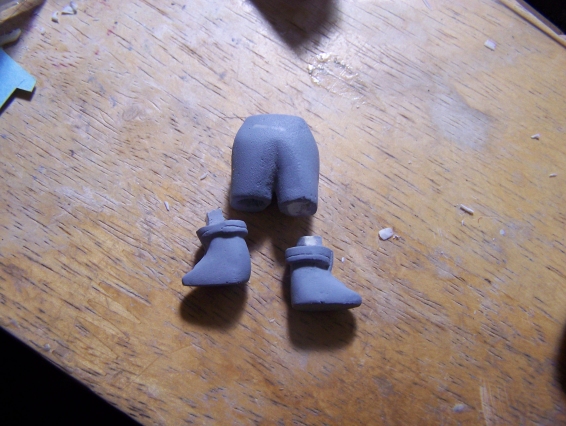 Painted the feet white then handpainted black on the top.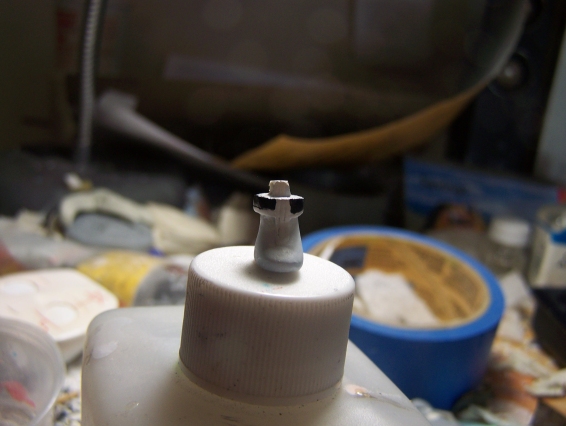 then masked the top portion and the strip in the middle.
Then sprayed down more black. Sorry for blurry photo.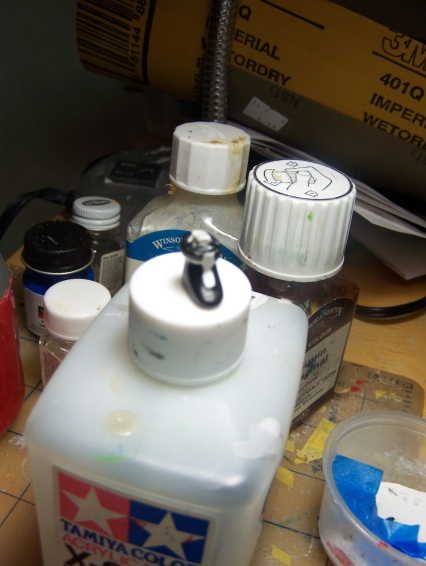 Then got out my epoxy glue. Comes in two parts and you mix them.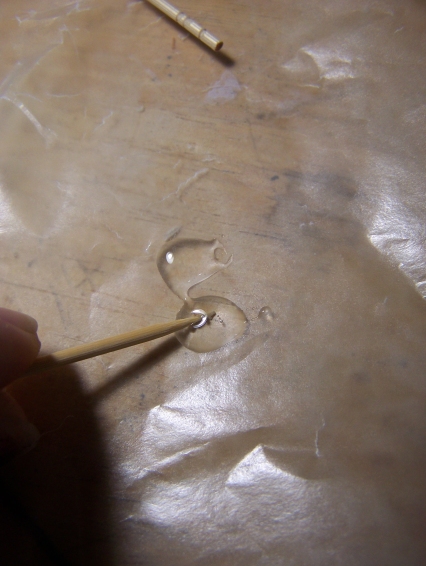 Glued both feet into the leg portion.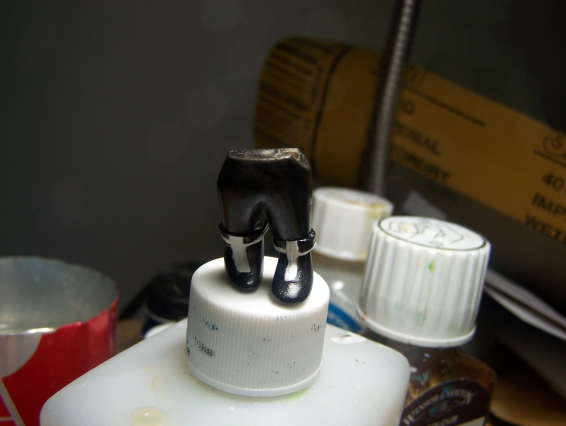 Then clear coated it and put some enamle black into the lines of the stripe. Found out they could have been a little deeper. But oh well.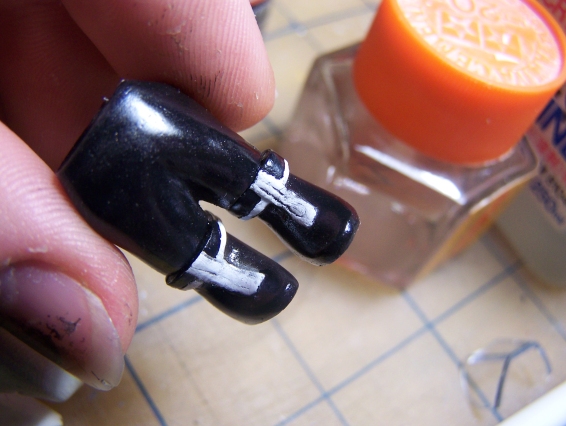 All for now.