Ok don't mind the weird ordering of this wip so I only post when that part is finished.
Anyways sorry it took so long to start this. After spending a year and a half crafting it. The thought of doing that again to paint it made me want to gag so I delayed it and started working on another project. well that project is at a resting place so going to set that down and work on this for a little and then pick the other one back up and finish it.
ok start!
First post will be about the front head piece.
First off I removed all the flash and gates. And sanded those areas down.
Primed it to check for defaults. There was also a large bubble at the top of the head so I filled that in with putty. Now I am using rejected parts from the casting prosess so ones purchased will not be this bad.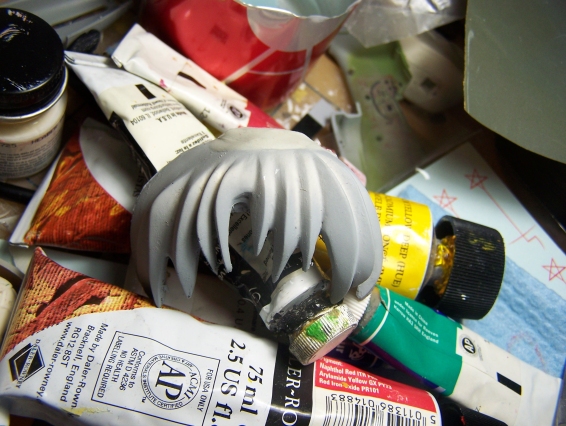 This one had a few air bubbles so I patched those up with superglue and plastic bits that I pointed inside the holes.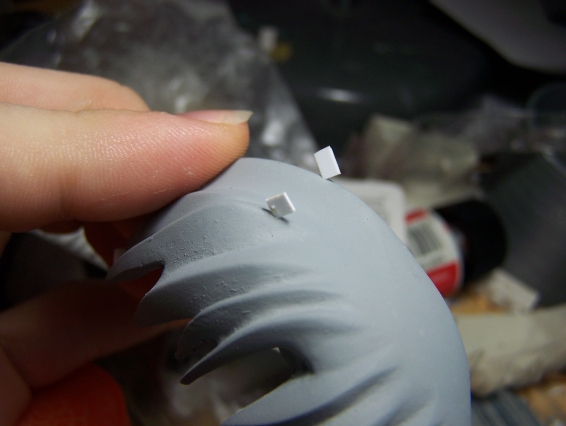 then cut those down and sanded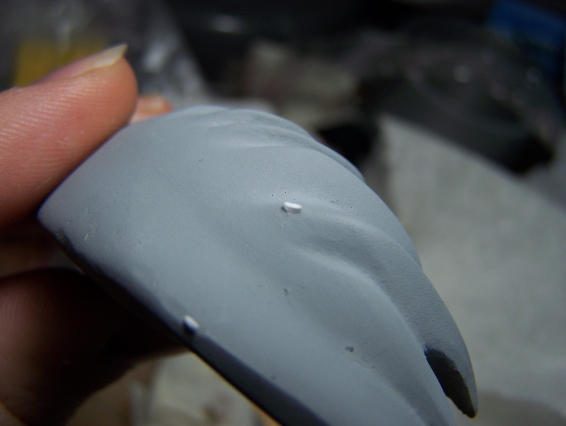 Sanded the surface then painted white over it.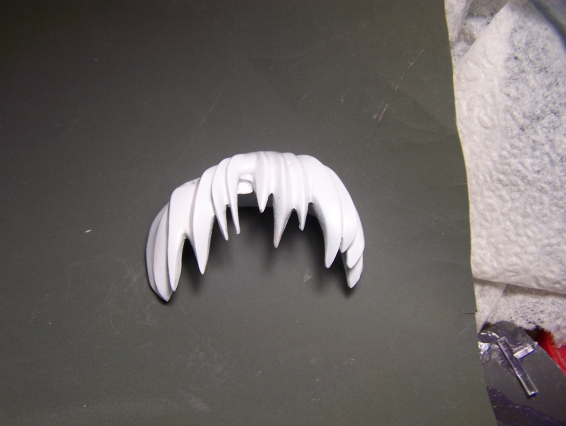 Mixed up the primary hair color with black and white paint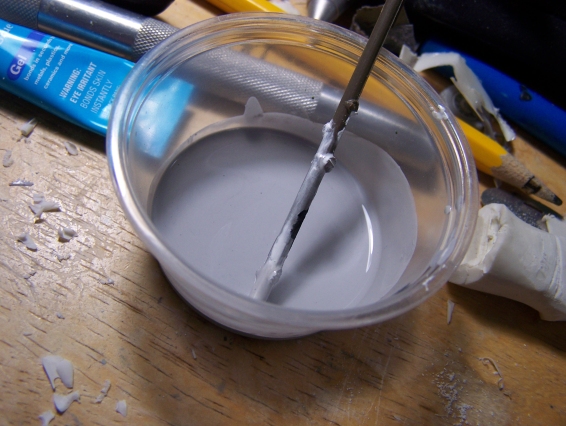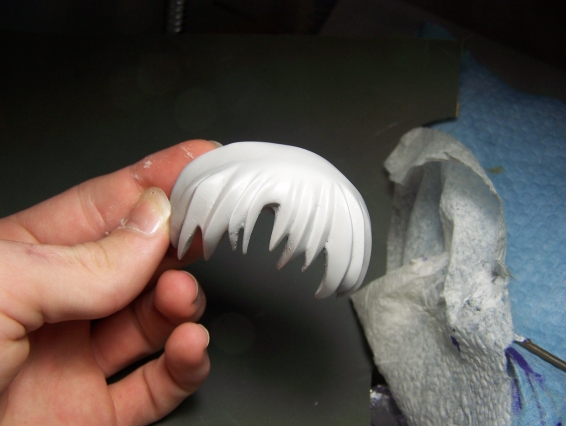 then I made the secondary color, Added purple to it as well as more black, this will be sprayed on the bottoms of the hair pieces and then fade up.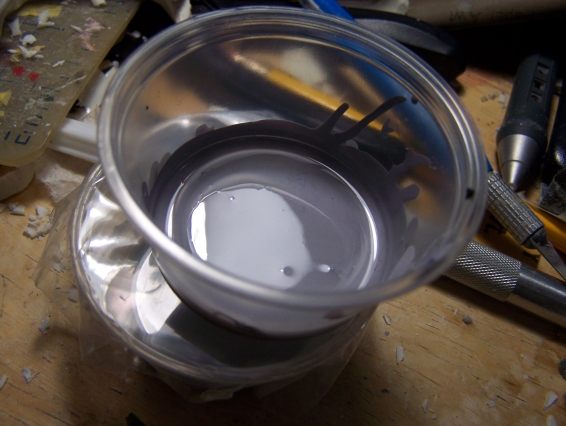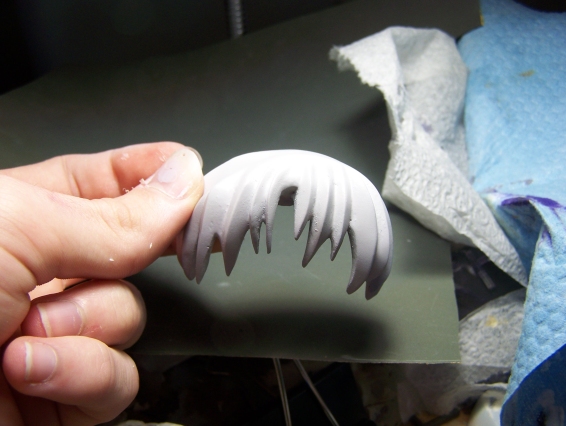 Finished! all that is left is flat coat. But that can wait till I put some other parts ready for that step.