1/24 Tamiya Calsonic Skyline GT-R34 WIP2
Alright time for some polishing!
Here is the top after a billion coats of gloss.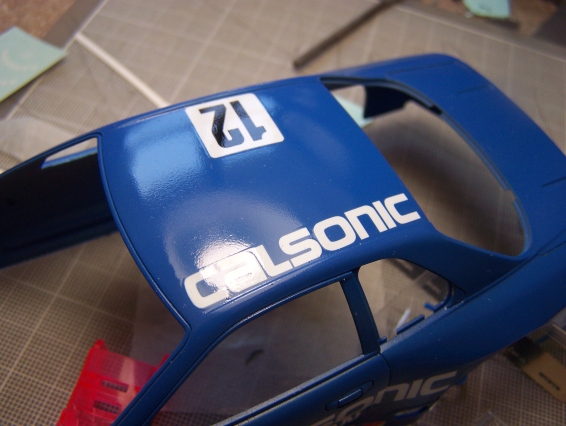 Then I LIGHTLY sanded it with 2000grit sand paper till the edges of the decals were not very noticeable.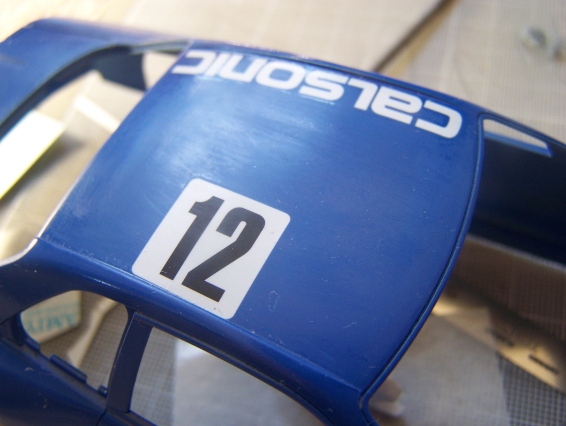 Then I put a polishing compound on.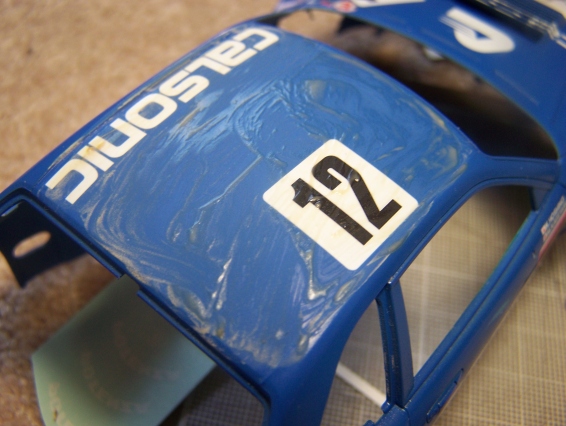 And rubbed and buffed it off.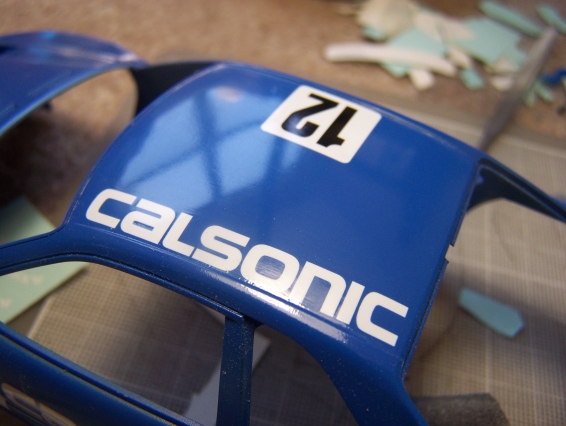 Looks great!
wait
whats that?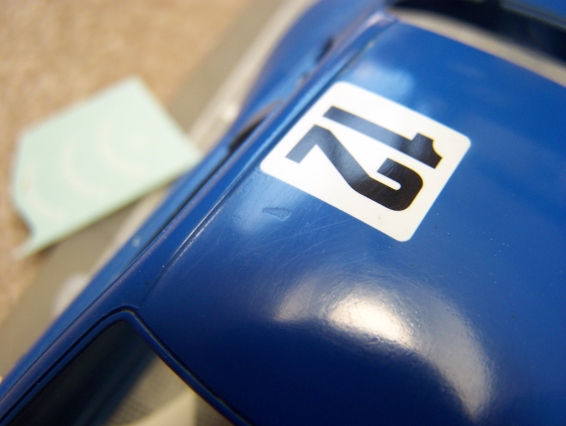 ffffffuuccckkk
while sanding my nail which had grown out scratched the surface, and since the gloss is so thin it ripped into the surface. Well back to do a few more layers of gloss and clipping my nails!