OK well was able to go to the hobby store so I got a few things.
One of them was some tubing.
so guess what I did?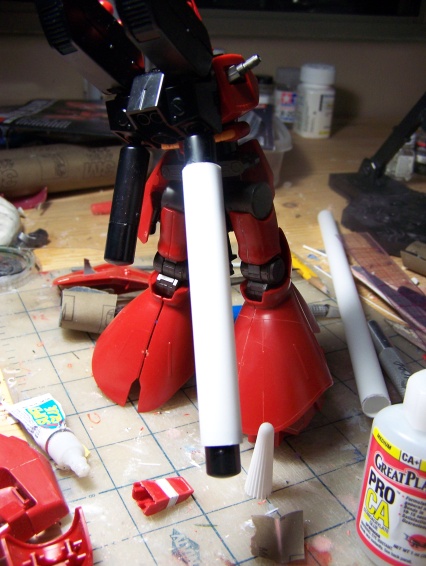 looking at that image it looks really long but it is not that long, only a 3-1/2 extension.
I have those puttied up so when sanded it will have a nice smooth transition from the thicknesses.
All for tonight.