Well I have made some progress over these few days.
First i sharpened the edges and the corners of the shield.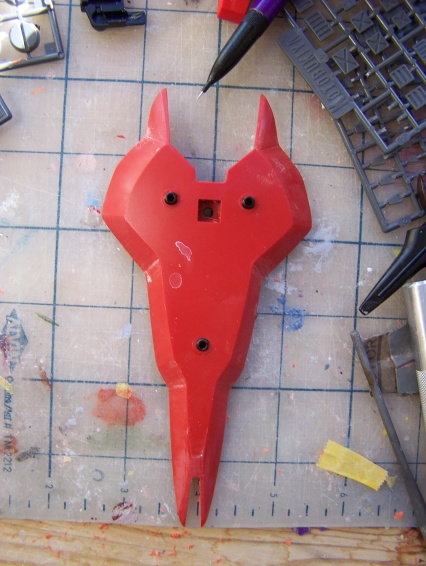 Then I put two beads in the black part of the shield.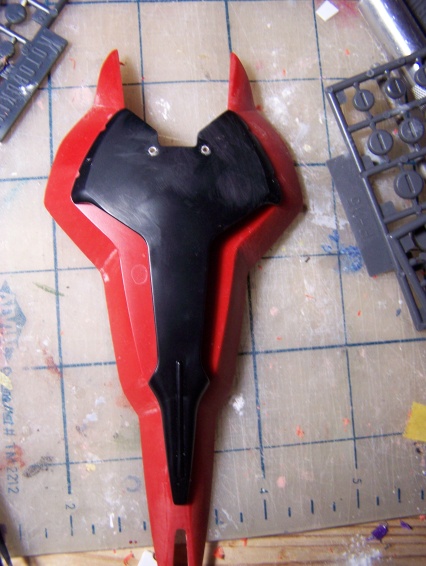 Then got started on one of the feet.
Cut the toe to extend it. Put in two beads, did some panel lines.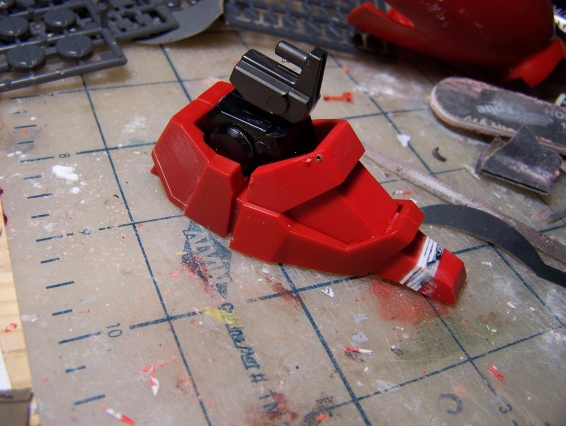 Working my way up I sharpened the piece that goes over the foot and sharpened the black bit.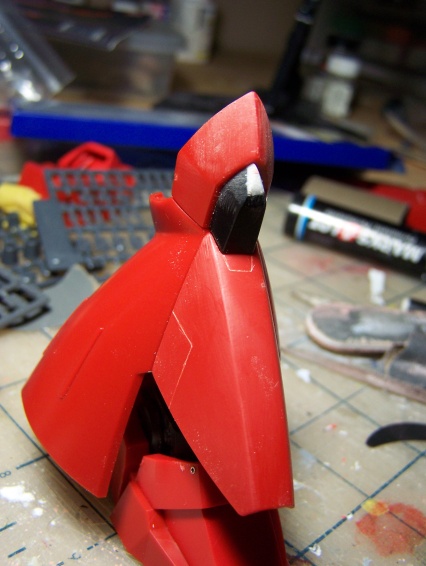 Behind that I did the panel lines for the back armor.
the bit to the right looks to plain so I think I might redue it.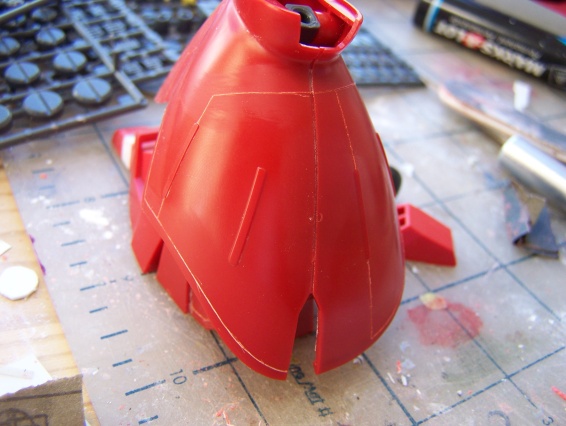 So here is the whole foot.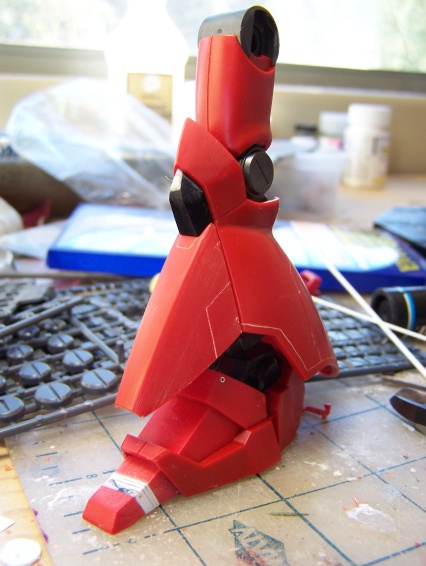 all for now.