1/6 Volks Hibachi Original WIP5
ok well after the screw up of the purple tattoo
i decided to go out on a quest to find plastic safe paint stripper(yes this is resin and yes i could have use hardware stuff but i wanted something i could use on plastic later when i needed to)
so i found this
its called Chameloeon Paint stripper and it was made for stripping toys and such.
but its completely safe on plastic and will get rid of lacquer paint!
web
http://www.chameleonproductsonline.com
but i got all the paint off
so now its back to bare resin.
tomorrow ill put a clear primer on then paint it all white (bypassing the mrsurfacer white as when ever i use it it pulls off >.>;)
Tutorial on how to strip paint with Chameleon.
first get a bottle of the stuff at
http://www.chameleonproductsonline.com
like so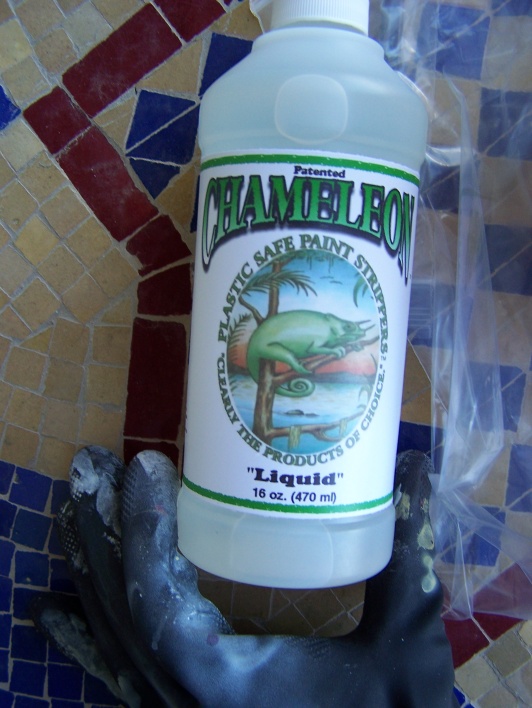 get a container and pour it out.
get your piece and say good bye to the crapy job you did.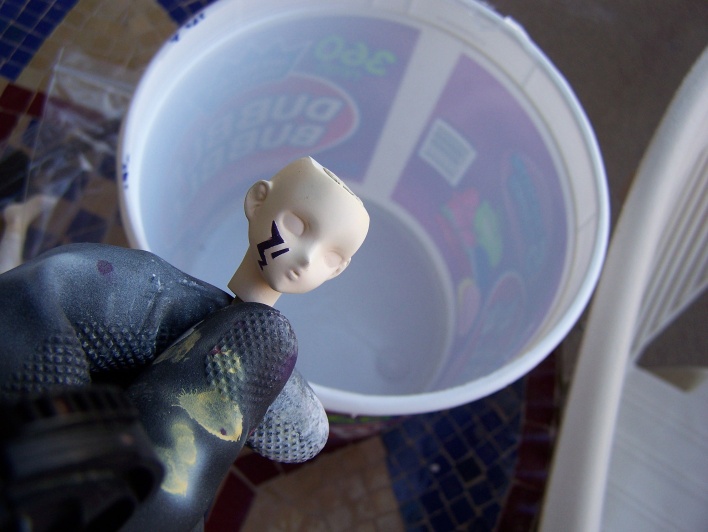 place it in the container.
let sit!
im not sure exactly how long. the stuff is not instant though you can start to rub it off as soon you put it in.
so idk 30min to few hours.
then take a soft/medium brush and start scrubbing.
here is a piece almost right after i picked it up.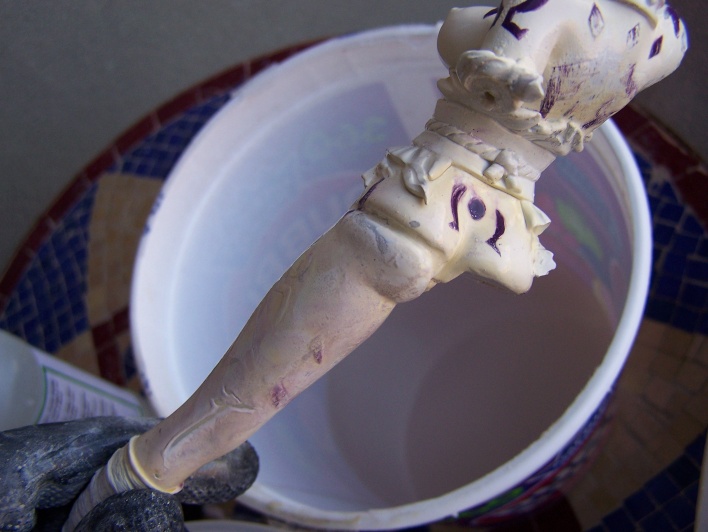 now it might take more than one bath!
this part is complicated so there was still crud in the cracks
so im giving it another bath right now.
now chameleon has a "gel" formula for complicated stuff like this. that might have been better but i wanted something more diverse so i got the liquid type.
now you can reuse the stuff.
but there is crud in it!
so i got 2 coffee filters and put them in a jar and slowly poured it in the jar.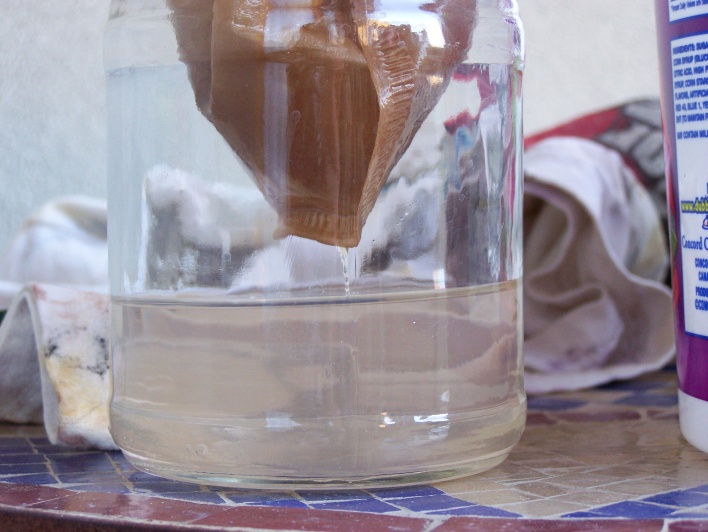 now i managed to save about 95%or more of the stuff so it can be used again and again with out buying more each time.
now this stuff maybe just glorified paint thinner but it sure works
try it!
here is the parts now.