1/6 Volks Hibachi Original WIP4
hey well im up on this kit again!
so everythings good i think.
here im doing this trick.
since the parts are like such you cant clip them on the clips.
so i glued a small tube at a better location.
see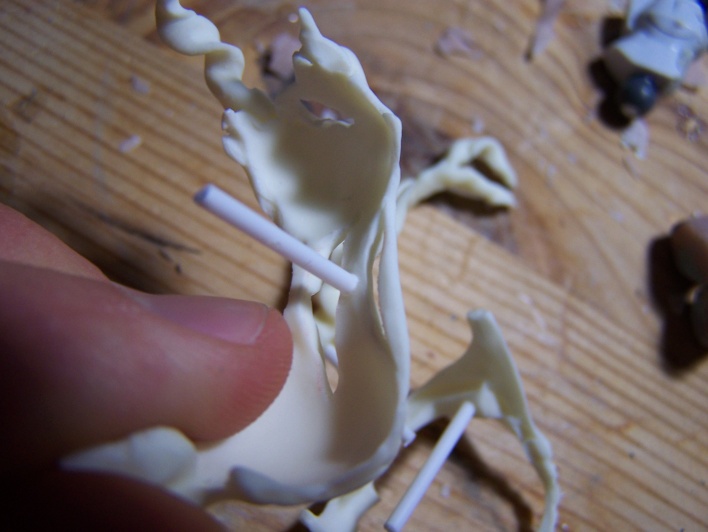 then i primed all the pieces with 1200 surfacer.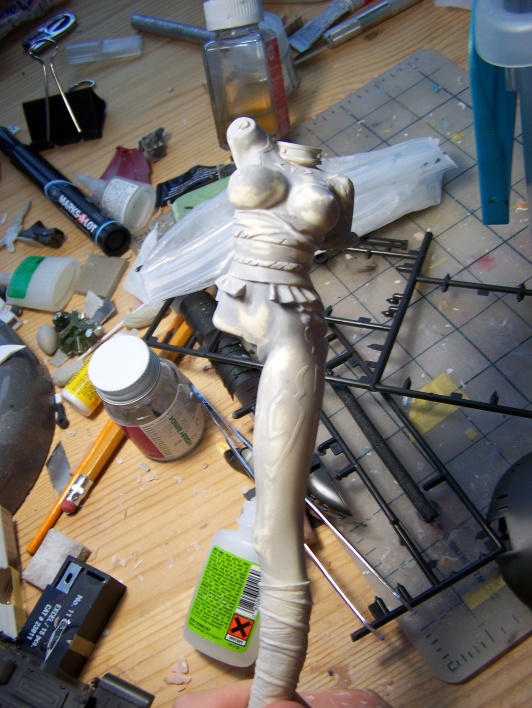 sanded it down then aplyed White surfacer. and that stuff is really hard to get thinned right!
then after a few mishaps and repriming i come to this.
not all the pieces have the same shade of white!
rrr!
so my question is will it affect the skin tone?
since ill be using a somewhat clear method of doing the skin.
see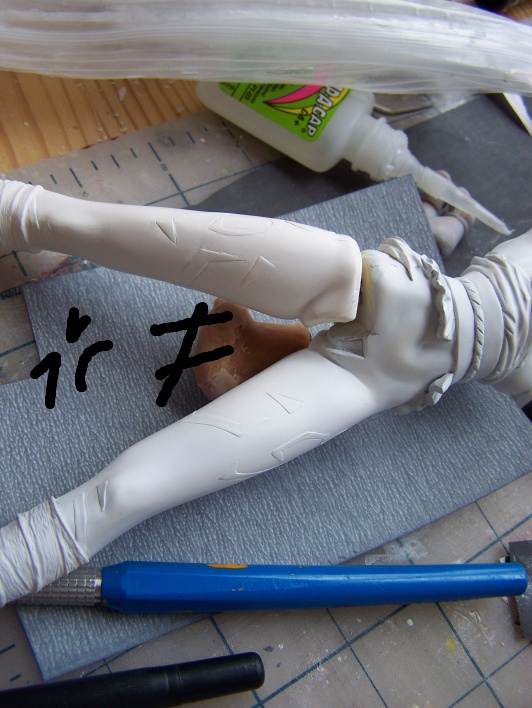 its slight but i can tell!
ok well im just waiting for my Gaia Flesh to come in.