ok here is last nights work
ok well i have been cutting out parts of the gun. as you can see the holes will give light to the internal barrel of the gun. that i used just a styrene tube.
im still fiddling with it to make it work but it will be sweet!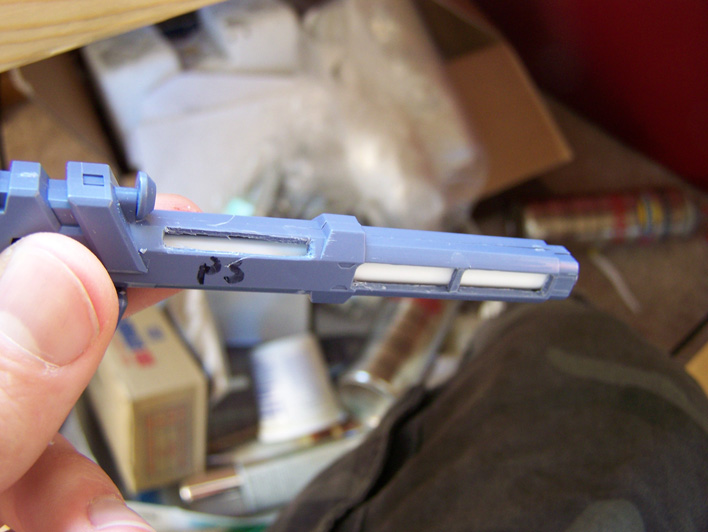 next are more panals on the legs. after i got these strips i think ima go crazy and put them every where! o no!
well here is a comparison. gona finish that foot today.