ok well i went to the store and got some styrene sheets.
so i started to cut!
lol botched this one >.>;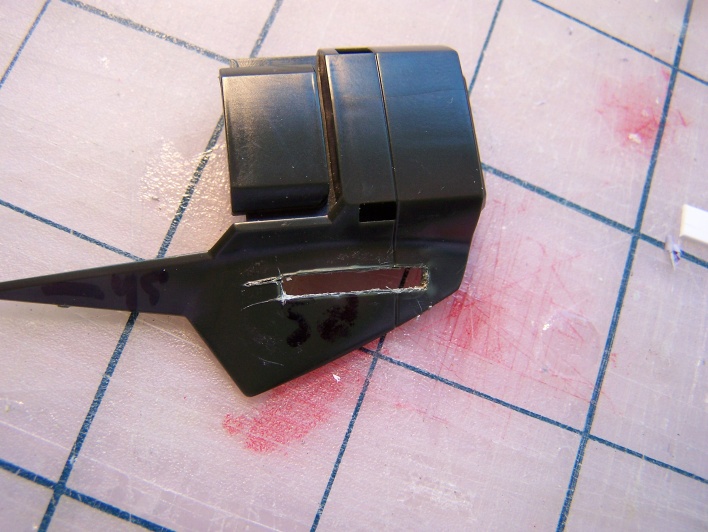 then added the styrene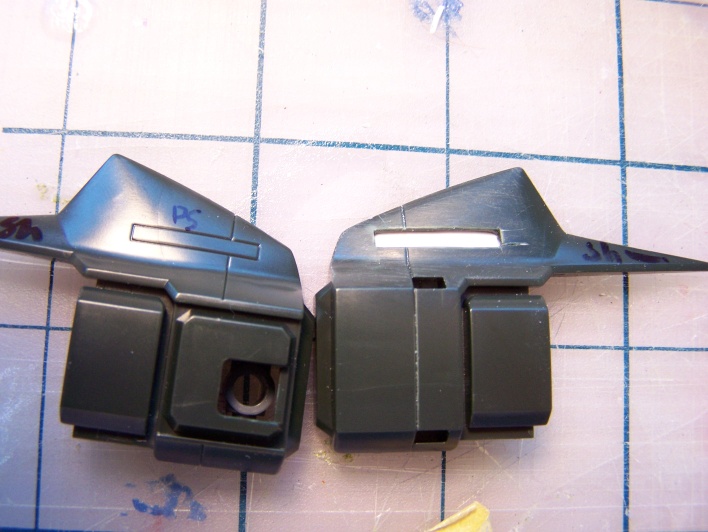 got some panel type styrene too to replace the vents.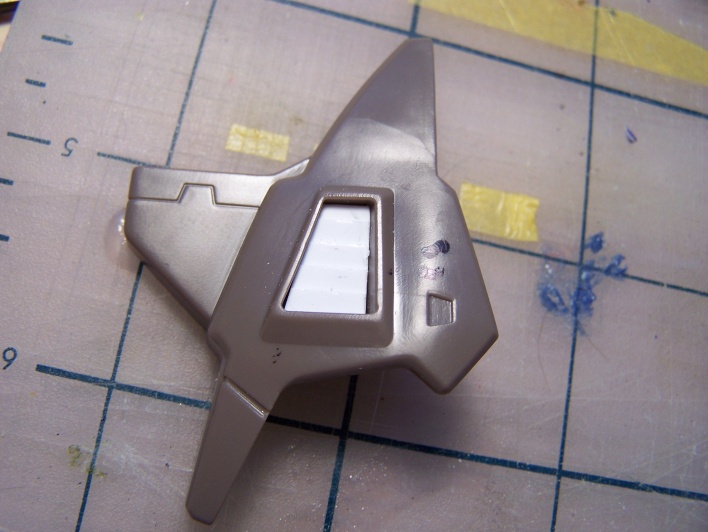 then i moved on to the gun.
wow this is harder than i thought , takes so much to cut , and i offten slip and cut stuff i dont want too.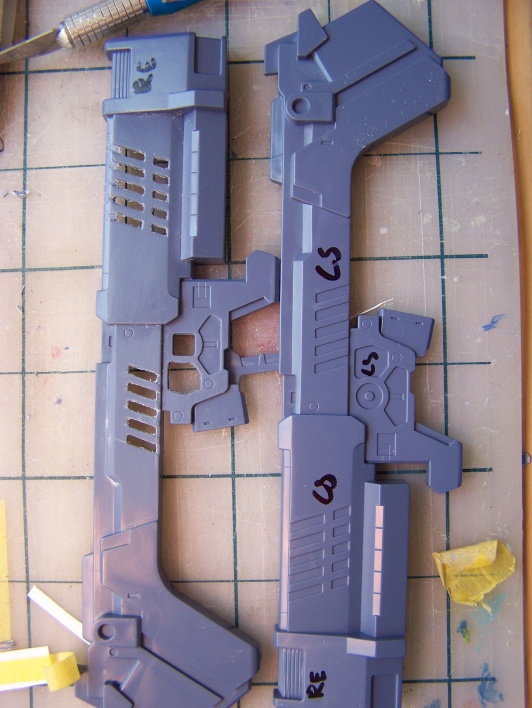 then added the styrene
more to come tomorrow , by then i wont have these bags under my eyes and ill be able to concentrate.