ok small update of what i did last night
i painted a thin layer over the sky , giving it more blue tint to it.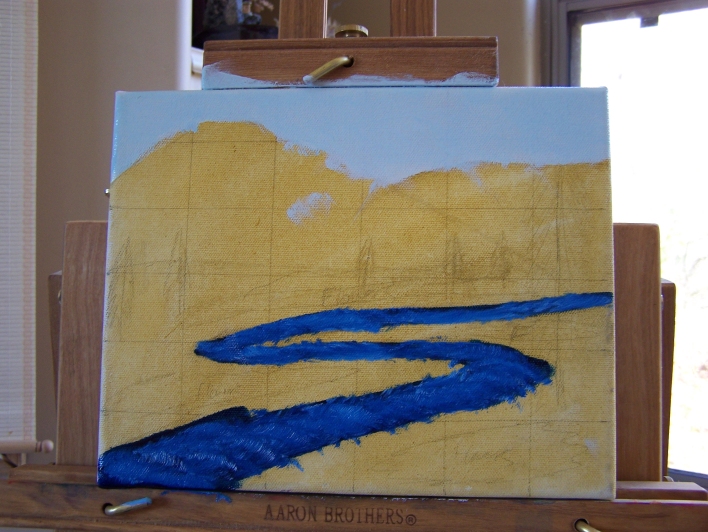 then i started on the grass, i just lay down a layer of sap green + some yellow orchid.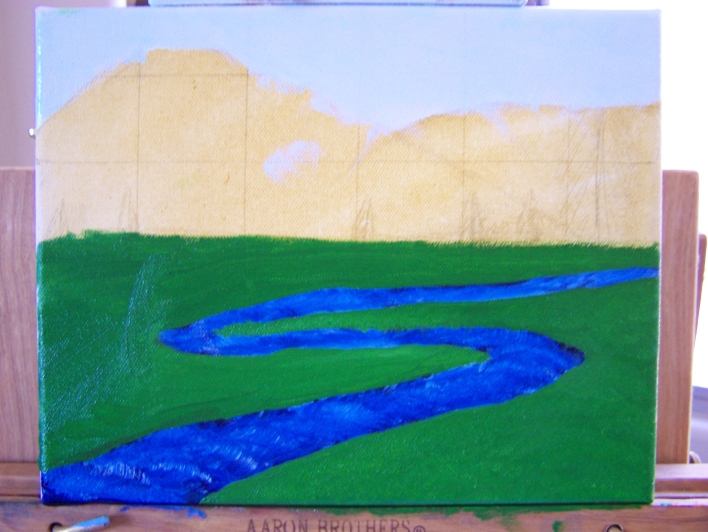 plain yes! now i go in a do texture , i just use my fan brush and jab on some paint that is more yellow to the grass mix base. then i come in and use brown to make shading.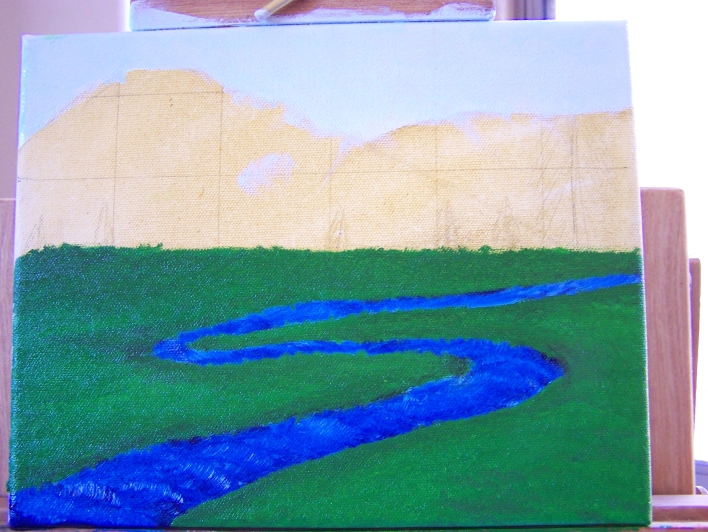 i will go in and add more things , but not in this layer.
staytuned!