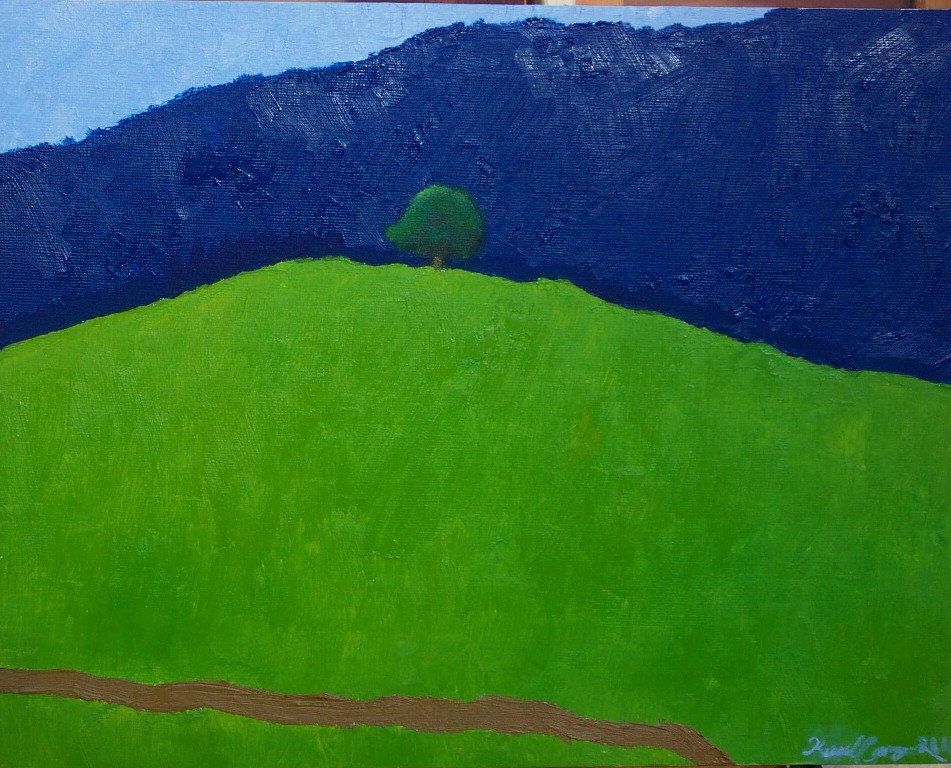 " The Lonely Tree "
Media: Oil on Canves Board
Date: October 8 , 2006
Size: 11" X 14"
Comments:
Well i made it boring for a reason but im not sure if i made it TO boring , and i used a image i found on google to paint . i tried to make the tree stand out more than anything , so i used red to make it pop out but i made it a redish borw in stead , and that brown lien is a path , look sliek shit tho. the green is not one color fwi
this is the final , signed and all
please comment
i want to know what you think!